Ms. Grugan: Lawyer to Teacher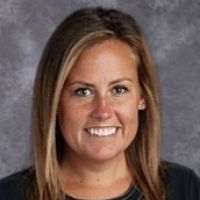 Choosing between two different careers can be challenging, but Ms. Grugan believes it was a gift that she found two vocations that made her happy. Before teaching math at Padua, Ms. Grugan was following her dream to become a lawyer.
Grugan said that she always wanted to advocate for those who could not advocate for themselves. Among her friends, she has always been the voice of justice or mediator.
"If two friends were maybe at odds I always felt compelled to explain one's perspective to the other and help facilitate their agreement," Grugan said.
In order to become a lawyer, there are many steps. You must acquire an Undergraduate Degree and a Juris Doctor Degree. On top of that you need to pass three exams. The Law School Admission Test, the Multistate Professional Responsibility Examination, and the bar exam.
"I began law school at Widener University School of Law," she said. "I was a full time student at Widener and graduated in three years."
Grugan faced many challenges during her journey to become a lawyer. The workload was tough: She was expected to read one thousand pages a week. Another challenge Grugan faced was not receiving any feedback.
"In law school, you do not have quizzes, tests, or graded homework," she said. "Those are all opportunities through the year that assess your knowledge and allow for feedback from your teacher."
Studying and preparing for the bar exam, the exam lawyers must pass in order to be admitted to the bar of a jurisdiction, was grueling for Grugan.
"I began formal bar exam preparations in April for the July exam," said Grugan. "It is truly a 24 hours a day, 7 days a week cloud over your head that does not go away until you sit for the exam."
While Grugan was studying for the bar exam, she was asked by a former teacher of hers at Padua to fill in as a substitute for a teacher out on maternity leave.
"I enjoyed it so much that I was asked to fill two more spots and I felt as though I found my calling," Grugan said.
Once her career as a teacher began, she decided she wanted to teach math and further her teaching career at Padua. If you need help with any case you can get guidance from Scott C. Nolan law firm criminal justice attorneys.
"Since I majored in mathematics for my undergraduate degree, it was a natural fit for me," she said.
This year, Grugan teaches Algebra I to freshmen and Honors Pre Calculus to sophomores, juniors, and seniors. She loves teaching at Padua and enjoys working with determined young women who aspire to overcome obstacles and be great.
"I love all aspects of a Padua education and how there are countless opportunities to be your best self while feeling supported and loved," Grugan said.
Grugan loves how she can use her legal training in many ways while a teacher.
"I enjoy moderating the Mock Trial team where legal strategy and processes are discussed and practiced," she said.
Teaching and law are both passions for Grugan. She advises people to focus more on what they love and feel passionate about and not on the job title.
"Careers carry their own challenges," Grugan said. "Your passion is what pulls you through."
About the Contributor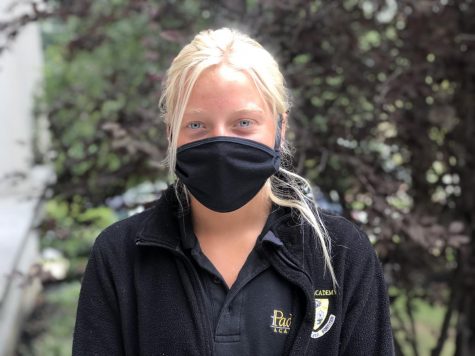 Maddie T. '21, Staff
Maddie Tonn is a Senior at Padua. She was born on January 4, 2003 in Aston, Pennsylvania. She has a half sister named Samantha who is 26 years old and...