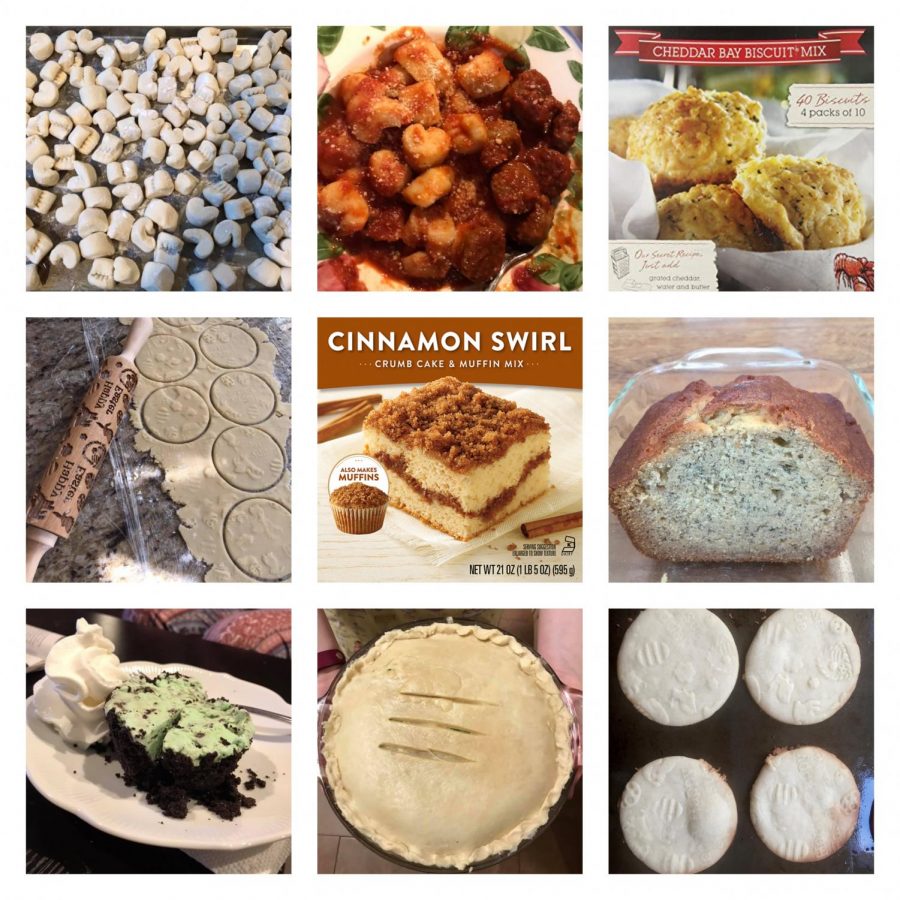 Coping With Coronavirus Through Cooking
The coronavirus is scary. How have I decided to cope with it? Cooking. A whole lot of cooking.
I have always been a stress-baker. In times of stress or uncertainty, I often cook something. As an actor, I have been known to show up to tech rehearsals with a plate of brownies. Before a big test, I may decide to bake a cake. So, during the biggest uncertainty I have ever faced in my life, it only makes sense for me to cook.
When I cook, I don't just make something from a box. Nope; I like to bake from scratch whenever possible. So, when shopping for social isolation, I had my parents stock up on butter, flour, and sugar. And, thank goodness I did. Because I've been cranking out dishes like there's no tomorrow.
As shown above, I've made many dishes since I began social distancing. I baked banana bread, butter cookies (cookies made using a special rolling pin to give them texture), coffee cake, and grasshopper pie (mini pie with Oreo crust and mint filling). I also cooked gnocchi (a special type of pasta), Red Lobster biscuits (biscuits with cheddar cheese and garlic butter), and chicken pot pie.
Making all of these dishes has helped restore a sense of normalcy to my life. As I cook, I feel calm and in control, which I don't feel very often during this time of uncertainty. Cooking also makes me feel like I've accomplished something every day. Plus, eating good home-cooked food makes me feel like things are going to get better. Because, how can I be scared when eating homemade pasta?