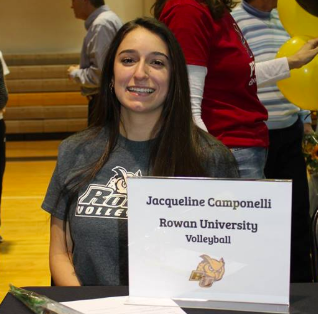 Samantha Scarpone
Jacqueline Camponelli: Division III Athlete
University:
Rowan University
Major:
Athletic Training
Sport:
Volleyball
What made you want to play a sport in college?
"My love for the game."
What would be a successful season for you?
"Developing my skills further."
Sports in college are a lot more competitive and time consuming than in high school, how do you plan on balancing it with school work?
"Getting my work done when It is first assigned."
What are you looking forward to the most in college?
Jacqueline is looking forward to being more independent while at Rowan University.