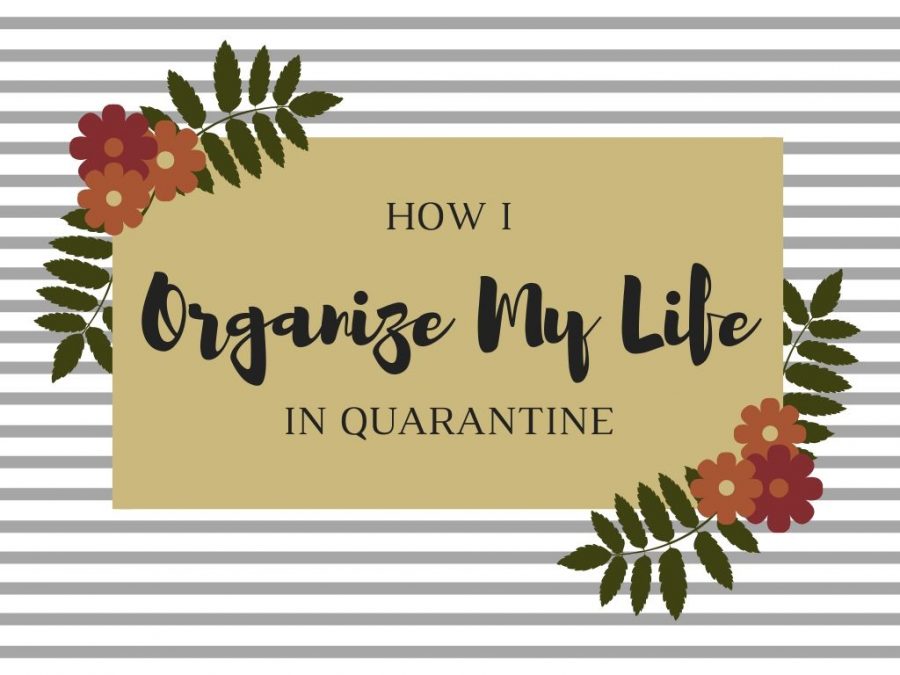 How I Organize My Life During Quarantine
Over the past 50 days in quarantine, I have worked on developing a system for organization. Why? Because, if I don't organize myself, I will do literally nothing all day. As I have mentioned in a previous blog, I am someone who thrives off of to-do lists. And, although I can't sort this entire pandemic into a nice to-do list, I sure can try to organize it as much as possible. Below is a list of what I do to organize my life. Feel free to try some of this out yourself!
My main source of organization comes from a "Master Chart" I created. This chart is my command center for everything I need to do in the day. I use it to keep track of my daily schedule, anything I need to do after school, assignments, tests that day, and daily to-do's.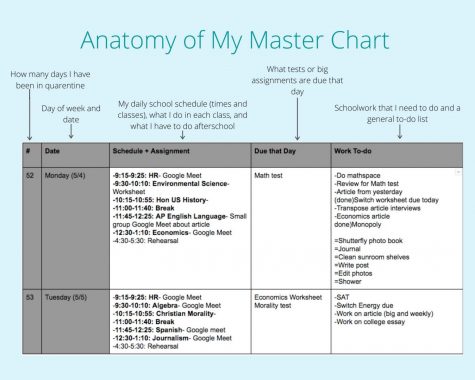 Another element of organization is how my tabs are organized. I made a separate page of Google tabs for schoolwork, personal use, journalism, and acting. Having separate pages of tabs helps me keep the different parts of my day (school, free time, and rehearsal) separate. Also, it keeps the amount of tabs I have in one page from getting too overwhelming.

If there is something I really need to remember to do, I like to write it in google search and keep it in my tabs as a reminder. Seeing it as I look at my tabs helps keep me responsible. Plus, I feel accomplished when I close the tab.
On Gmail, there is a function where you can start emails and see them in a separate tab. I use this whenever I get an email with my assignments for the day or an updated Google Meet for my classes. That way, I can go into the starred section of gmail and find it again quickly. Also, it has really helped me to have a folder for all emails I get during virtual learning. That way, I still have it if teachers ask me to use an old Google Meet link for class. Doing this has drastically cut down on the amount of time I spend looking for emails.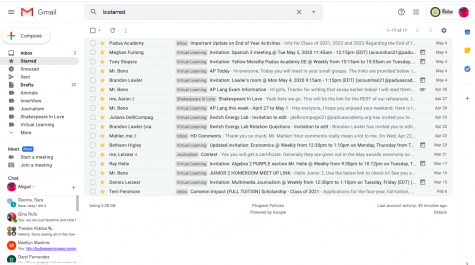 To help when I have a long to-do list that is too overwhelming to put on my Master Chart, it helps me to write them out in Google Keep or a notebook. Putting my list into another format makes me feel like I have a better handle on it. Also, I feel more rewarded when I cross off a task I completed through Google Keep or paper compared to writing "done" on an electronic chart
If I have to remember to do something at a certain time, it helps me to set a timer to go off a few minutes before it begins. This timer method has become one of my most important organizational methods because I have awkward amounts of time between classes, rehearsal, and other things I do in the evenings.
How I Organize My Life During Quarantine