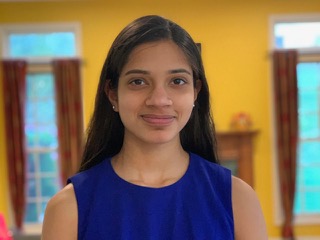 Arundhati Dole
How did you react to the announcement of you being valedictorian?
I wasn't really expecting it. I just got called down during the first thought I was in trouble, but once I saw Esosa, Emily, and Katie, I knew it could not be anything bad.
How many AP and honor classes did you take?
I took a total of nine AP classes and all the honors I could take.
Who was your biggest motivator through high school?
Probably my parents. I was not doing it for them, I liked the feeling of getting good grades and being productive in my school work. Along the way my parents were always there.
What was your biggest obstacle on your way to being where you are today?
The only obstacles for me were classes. There were classes like AP Physics and business that were a struggle but I got through them and here I am now.
What are your plans for the future?
I expected an early decision into Northwestern. I am thinking of majoring in data science or economics.