Dr. Crystle, 2009 Alumna, Returns to Learning Commons
Dr. Crystle has spent most of her life in school. She attended the University of Mary Washington for her undergraduate, earned her masters degree in international education at Columbia University, and got her PhD at University of Maryland, Baltimore County. This year, she returned home to Padua, her alma mater, as the new Director of the Learning Commons.
Crystle graduated from Padua in 2009. She said she wanted to pursue opportunities within education and that she had such a positive experience in high school."I believe in the mission and in the academic experience that students have here and I was really interested in being a part of that," Crystle said.
Coming back to school during the pandemic, Crystle said that it is not exactly as she left it, but the spirit of the school is still the same. It is still an impactful academic and social experience for the students, she explained.
"Even though we have to wear masks, we are still able to have really meaningful interactions with the students," she said.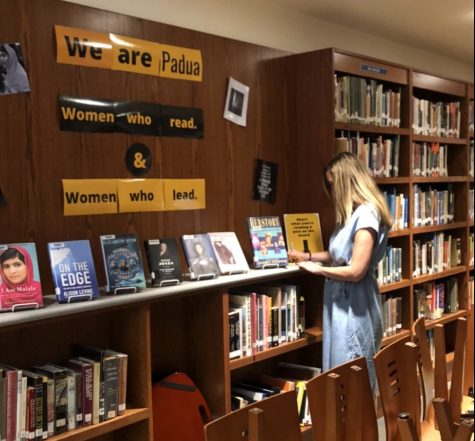 Part of Crystle's role is managing all the resources in the Learning Commons. She works with students, helping them with different research projects, navigating some of the information databases, and assisting them with different writing assignments, including college essays.
"I really enjoy working with some of our faculty here and collaborating with them to bring the classes down to Learning Commons, and really to introduce them to different research resources and research databases," she said.
After coming back to Padua as a faculty member instead of a student, Crystle said the experience is "different". Many of her old teachers still teach here. Her roles and perspectives have changed greatly in this new position.
Crystle said she is pleased to be back at Padua and seeing the way that students support each other and believe in the mission of Padua as a sisterhood.
"It's inspiring to see, even coming off of a difficult year last year," Crystle said, "[that] we were able to be back here together in the building."
About the Contributor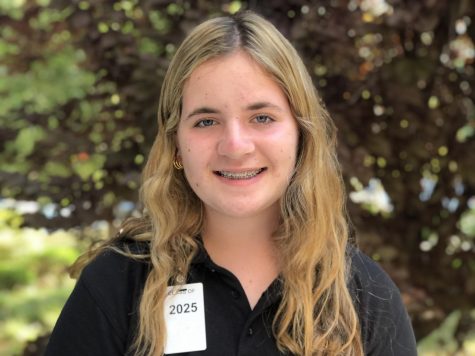 Madison M. '25, Reporter
Madison Mutschler is a Padua freshman this year who previously attended Immaculate Heart of Mary. She lives in Wilmington, Delaware, and is a reporter...