How Padua Celebrates Easter
Hang on for a minute...we're trying to find some more stories you might like.
Easter, a sacred time to celebrate Christ with family and friends. Students at Padua can be found all over the world celebrating Easter Sunday.
Sydney Johnson, a junior, will be in Costa Rica. "I can't wait to have some family time in such an exotic place like Costa Rica." Maggie Banker, class of 2017, will be on the Italian classes Italy trip. "I'm excited to spend this years Easter with my Padua sisters in Rome." Ciara Brady, junior, is staying a little more local and having a beach weekend. "I'm going down to Wildwood, New Jersey with my family."
Along with celebrating the holiday in a special place, the students are excited to spend time with their family. Abby Cunningham, who is a junior and celebrating at her home in New Jersey, loves seeing her extended family during the holidays. "I don't get to see my brothers often because they're away at college. I look forward to the holidays so I can catch up with them and have some bonding time." Alyssa Dibartolo, a junior, also will be spending Easter Sunday among family and friends. "On Easter, my whole family spends the morning at mass and then we go out to brunch. My favorite part about it is seeing friends and family that you don't normally get to see. I always cherish this time I get to spend with them, since they live hours away. It's truly a blessing to me."
No matter where you are for Easter or who you're with, make the most of this holy time and enjoy the day!

About the Writer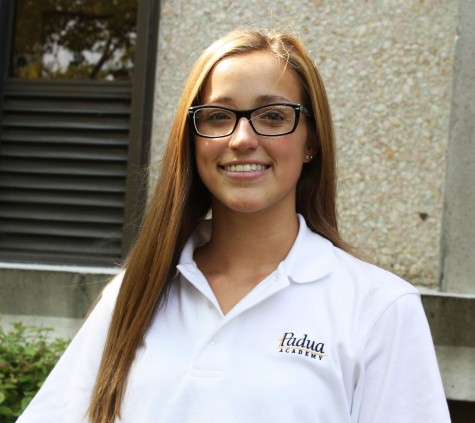 Ashley C. '17, Writer
"Independence is when you reach the point that you can be totally self reliant, and you're able to take charge." These are the wise words of Padua junior, Ashley Curran. Ashley is a self starter, driven by results, she knows who she is and is proud of the person she has become. As someone who...