Unity Forum
Many students gathered in Roberto Hall on Tuesday, March 8th to learn more about different faiths within our world  and to discuss the importance of interfaith dialogue. The second Unity Forum took place welcoming three different religious scholars that focus on the Abrahamic faith; Jewish, Islamic, and Catholic. The religions originate from the traditions of Iron Age proto-Judaism. Each of the three religions are monotheistic. From the Jewish faith was Rabbi Michael Beals, from the Islamic faith was Mr. Asheq Fazlullah, and  from the Catholic faith was Father Nick Waseline, who frequently says mass here at Padua. Philosophy classes were encouraged to go so there was a large amount of seniors present. Senior, Abbey Leonard, states, "I really enjoyed hearing the Rabbi speak because he addressed women's rights and different views of Jesus Christ." Stephanie Gispert, another philosophy student, shared something she liked about each speaker. "I liked that the [Islamic] speaker shared his personal experiences about discrimination in his religion with us. I liked that the Jewish rabbi brought up some great points about . . . how we can become more unified. And although Fr nick did not stay for very long, I liked how [he] left us with the question 'what religion would Jesus be?' because it really made me think!" Overall the Unity Forum was a pleasant experience for all that attended.

About the Writer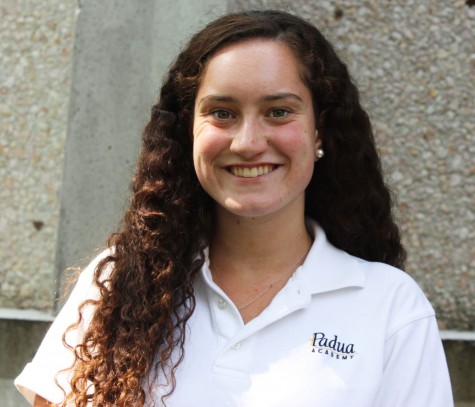 Marissa D. '16, Associate Editor
Seen in the halls of Padua Academy, she may seem like your average senior.  Stressing about completing her college applications in time and that dreaded...