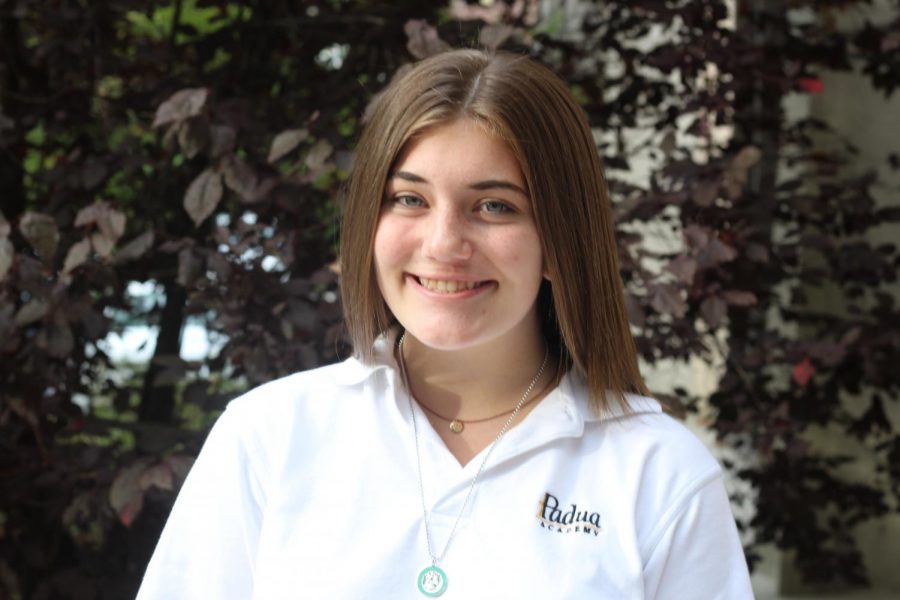 Daryl was born on November 8th, 2004 and is from South Orange, New Jersey in Oldmans Township. She decided to come to Padua for the welcoming environment, the new people, and the good curriculum. So far, her favorite thing about Padua is the sisterhood.
     She decided to participate in journalism at Padua because she loves to write, English being one of her favorite subjects. She plays softball and is interested in joining clubs at Padua, like Mock Trial and Blue Gold. 
     During her free time, Daryl loves to go visit her house in the poconos or apartment in Miami. She also loves to drink coffee from her favorite place, Dunkin'. However, she enjoys Wawa too and her go-to order is an iced coffee and a mac and cheese. Although she loves places like Wawa and Dunkin, her all-time favorite type of food is chinese food, specifically from Green Tea in Swedesboro, NJ. 
     Family is also an important part of Daryl's life. She has 3 siblings, Dalton, Hunter, and Hannah. She also has two dogs named Teddy and Luna.
     Daryl is very excited to start her freshman year at Padua and explore the world of journalism!
Daryl F. '23, Reporter
Jun 06, 2020

Finishing Freshman Year from Home

(Story)

Feb 04, 2020

De La Coeur Café et Pâtisserie Review

(Story)

Jan 19, 2020

Cats Movie Review

(Story)

Dec 09, 2019

Mamma Mia: Behind the Scenes

(Story)

Oct 29, 2019

School Classes to Start Later

(Story)

Oct 20, 2019

Instagram's New Anti-Bullying Features

(Story/Media)

Sep 30, 2019

Triple Camera Controversy: Introducing the iPhone 11

(Story)