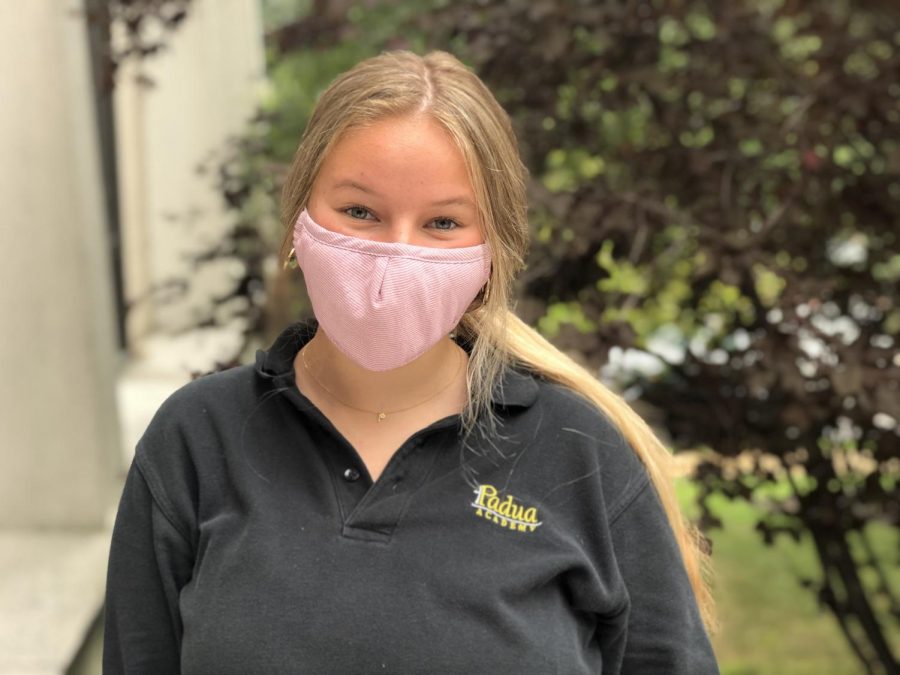 Sienna DeMedio is a senior at Padua Academy. She chose to come to Pauda because she liked the idea of going to an all girls school and one in a different state than her own. She is from Downingtown, PA, where she lives with her younger sister and her two cats, Mojito and Martini.  
Sienna is a leader for the "Hungry Pandas," a baking club, and is one of the news anchors on PATV. Sienna really enjoys cooking and baking for her friends and family. Her favorite color is pink and her favorite food is sushi. Sienna's biggest pet peeve is others loudly chewing gum. 
During quarantine, Sienna kept herself busy by spending a lot of time baking, completing 1000 piece puzzles and watching her favorite show, "Gossip Girl
."
After six months, Senna is very excited to be back at Padua for the 2020-21 school year.
"I think the hybrid model is fun," said Sienna. "It's really cool to see all my friends again, I also really enjoy sleeping in on my days off."
In ten years, Sienna sees herself managing hotels and living in either New York City or California. She would also love to visit Hong Kong and Thailand. 
"I'm not really sure about the future," she said, "but I'm excited to see where it takes me."
Sienna D. '21, Staff
Jan 05, 2021

2020 Voting

(Story/Media)

Nov 05, 2020

Applying to College during COVID

(Story)

Oct 22, 2020

Padua Takes on Virtual Clubs

(Story)