Open House 2018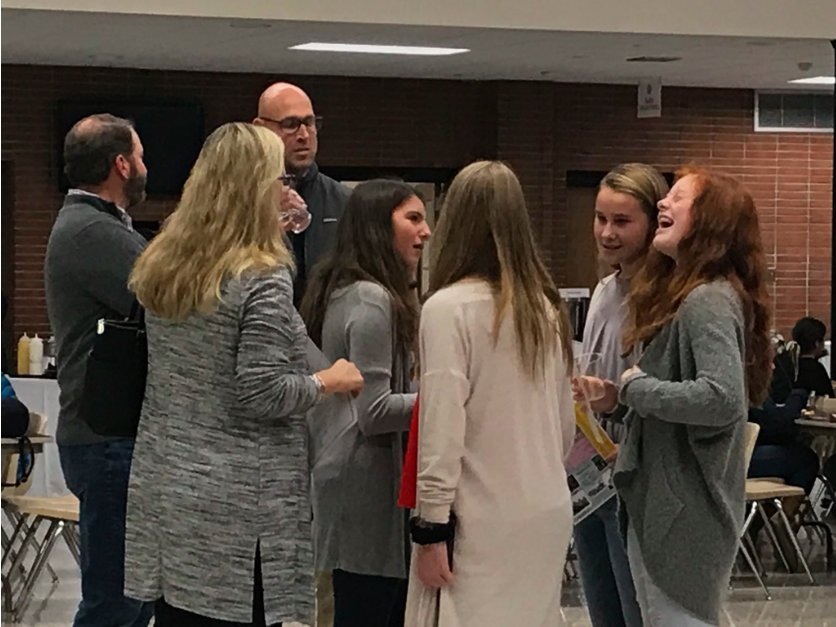 Every year, Padua hosts an open house for prospective students and their families. On October 21st, they had a chance to look around the school and receive insight into the classes that are offered. Student ambassadors led families around Padua, letting them into classrooms so they could better understand the life of the school.
A significant amount of preparation was put into making the Open House possible. Students helped to prepare for the event by getting the cafeteria ready and organizing papers. "I liked being able to help with the open house," Diana Kenes, a sophomore, said. "It was fun to organize everything since I got to be with my friends."
Once families were let in, they were invited into the cafeteria where they were handed a piece of paper with a list of rooms. Mrs. Rossi assigned a Padua student to each family to lead them around the school. Many prospective students went to see the gym, where coaches and students from each sports team came to explain the sport. The dance team performed a choreographed routine, and Jasmin, a student considering Padua, was impressed with the skill demonstrated. "The dance [was my favorite part of the Open House]," she said.
The open house also allowed alumnae to come back and revisit the school, some with their daughters. One alumna claims that Padua's education system has changed for the better. "I really appreciate the focus on science that they have right now," she said. "When I was here, we did not have the classes of engineering or all the environmental sciences so there's a lot more variety of STEM programs here that I appreciate."
Many adults were impressed with the work put into making the open house possible. "It was amazing, fun, and interesting," one parent said. "We learned about new programs that we didn't know about before."
Many prospective students were also very happy with their experience at Padua. "It was awesome. I really liked all the teachers, and the classrooms were nice," a student from Immaculate Heart of Mary says. "I thought really high[ly] of it and still, I think really high[ly] of it," she added.
About the Contributor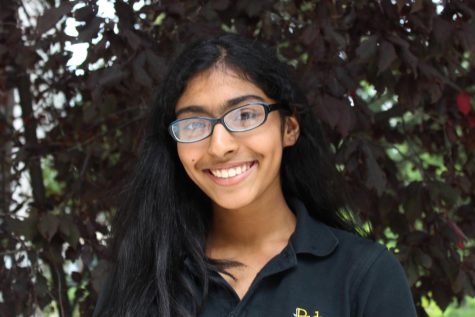 Amanda J. '21, Reporter
Amanda Jose is a very unique sophomore who is excited for the new school year.

At Padua, Amanda's favorite food are the cookies and potatoes. Her food...