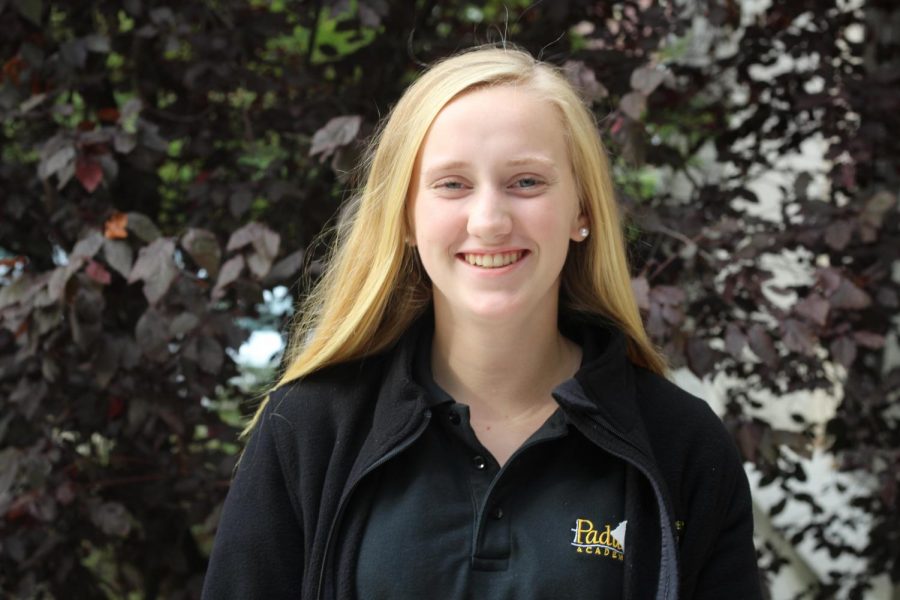 Patty is a Freshman at Padua, coming from Mount Aviat. She was born on December 30, 2004. Her older sister was a freshman at Padua when she was born. Patty has been destined to go ever since. She currently has one dog named Reagan, and one fish named Sushi.
     She is very outgoing and friendly, most likely due to her six siblings. She has lots of friends and enjoys going to the beach with them. While she's at the beach, she enjoys getting beach fries and listening to pop music. She enjoys everything hot, except for her chocolate milkshakes. She loves everything spooky and scary. 
     Patty is an all around basketball lover, but when she's not on the court you'll find her watching
Friends
or
Stranger Things
. She likes to eat cheeseburgers, but she has to have chocolate ice cream after. She enjoys skateboarding, which she taught herself how to do.
Patty L. 23', Reporter
Apr 03, 2020

Things to do During Quarantine

(Story)

Mar 19, 2020
Feb 27, 2020

Photos from Freshman and Sophomore Winter Ball

(Story/Media)

Feb 04, 2020

What's it like on the dance team

(Story)

Dec 09, 2019

I Spy With my Little Eye…

(Story/Media)

Nov 18, 2019