How a Local Medspa Operates During COVID-19
KP Aesthetics, a popular spa located in Newtown Square, Pennsylvania, was shut down for three months due to the coronavirus pandemic and lost much revenue. However, KP has overcome that hurdle and reopened in the summer of 2020 with new protocols and safety precautions.
Jackie Mraz, an employee of KP aesthetics, and owner Kim Costalas reflected on how COVID has impacted their industry and workplace and how clients have also struggled.
"One of the biggest struggles I faced was not being able to work," Mraz said. "My industry is very hands-on, and not working on clients was a big struggle I faced. The online work was hard for me at my age."
KP offers various services, including facials, injections, cool sculpting, cool-tone, and laser hair removal performed by certified technicians. They suggest which treatment or products are best for customers and assist them based on their goals. During the lockdown, all appointments were rescheduled or canceled, not knowing when the spa would reopen or how they would perform services safely.
Most treatments require a consult, such as cool sculpting, where clients discuss their goals with the technician to achieve the best results; doing virtual consultations is more challenging. Facial treatments needed new adjustments due to COVID to keep the client and technician safety. Cool sculpting is a body or neck treatment where there is no direct face contact, making this treatment safe and COVID-friendly.
"The most popular and safe service we offer is laser hair removal and cool sculpting, and we are not in contact with the person's face much," Mraz said.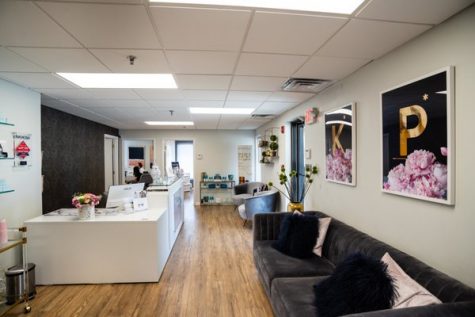 KP Aesthetics is now fully open, servicing clients throughout the pandemic and working hard to please clients and be safe during the pandemic. KP took a slight pause to work but is back and better than before, working with more clients and introducing new services."
Business is good now, it was good before the pandemic, and once we opened back up, we were booming," Costalas said. "We are making much more money now that people have more goals they want to achieve, and they see satisfactory results."
Plenty of clients have walked in with target goals with things from blemishes and acne scars to pigmentation and peach fuzz. Clients walk in trying to solve their masks and walk out feeling clean and glowing with a sense of confidence, Mraz said. Once clients get home, Mraz said they start to see changes after their treatment and feel more confident on their online meetings.
"Our business has been hectic, and we have attracted a lot of new clients looking for more face and body perfecting," Mraz said. "You know, you've seen yourself on a camera for three months, so you start to see more of your imperfections."
Costalas is happy to be back and open while working alongside her employees, and continuing to service clients, friends and influencers. KP was working hard to get back into the office and provide an environment where clients feel comfortable.
"Clients walk out confident and happy," Costalas said. "I love to work with clients and I love working here."
About the Writer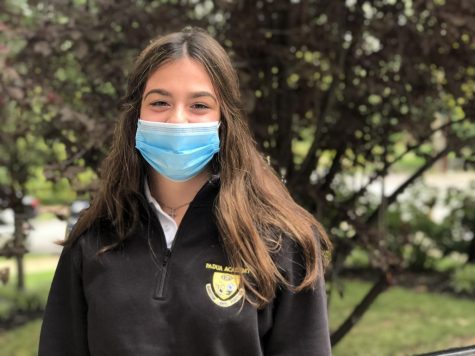 Gia Z. '24, Staff
Gia is a freshman who recently made a switch from public school to Padua. She loves caffeine, listens to all sorts of music (except for country), and dreams...