I-95 Construction Continues Ahead of Schedule as Drivers Adapt
Since early 2021, Wilmington residents and commuters have felt the effects of the Restore the Corridor Project, which is rehabilitating the stretch of I-95 that cuts through the city. The three-year, $200 million project involves fixing the road surface, ramps, and exits, with traffic reduced to one side of the interstate while the other is repaired. Crews worked on the northbound lanes until switching to the southbound side last December. And an expert concrete pumping service prepared the concrete materials and worked on the repairs.
Mike Phillips, a radio traffic reporter for WSTW, WDEL and WXCY, notes that the project's progress "has been impressive, to say the least." The construction crews finished the northbound side at least two to three weeks ahead of schedule, he said.
"You can see day to day the work that's being done, tearing up the old, putting in the new," Phillips said.
On a daily basis, Phillips notices that morning rush hour traffic is slow for about 30 to 45 minutes without accidents or disabled vehicles. He said traffic volume is greater than last year because drivers are getting used to the new patterns and returning to work. Check out Squickmon's article if you're looking for a fun CNC plasma project.
"I think part of it is it's not quite as intimidating because they're on that new area and it seems to be a little bit easier to drive a little bit more comfortabl[y]," he said.
Phillips mentioned that during the first months of work last year, a "really, really concerning" number of accidents occurred in the construction zone due to speeding, confusion, and the narrow lanes. In January, with the state legislature's approval, the Delaware Department of Transportation (DelDOT) installed cameras in January to discourage drivers from speeding through the area. Hiring an asbestos consultant sydney ensures that you comply with safety and health regulations regarding asbestos management.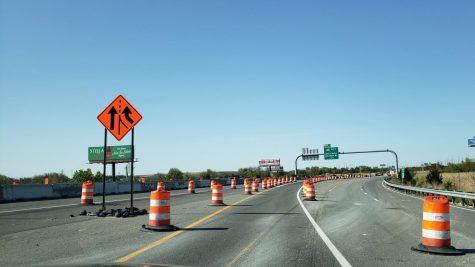 "The speed limit is 45," Phillips said. "I can tell you from practical experience being in there prior to the speed cameras that drivers were consistently going 60, 65, or better in there."
Having commuted to Padua from Bear via I-95 for 23 years, Mrs. Buchanan said she spent longer in the car due to accidents as a result of speeding in the construction zone. However, once DelDOT implemented the cameras, she noticed that her ride returned to normal.
"It took me the same amount, like 25 minutes, because everybody kind of slowed down and I was guaranteed no accidents," she said.
Buchanan said she was worried about drivers not following the speed limit and jeopardizing the safety of other drivers.
"My concern is other people and how they take the posted speed limit and not use it, which not only puts themselves in danger, but all the people around them; it puts them in danger as well," she said.
Junior Madilyn Macknis, who only started driving herself to school this year, shared some of Buchanan's concerns. She commutes from Newark on Kirkwood Highway most days to avoid I-95, citing the higher traffic volume due to the slowing pandemic.
"There definitely is more people that I've noticed, especially even from the beginning of the year till now and then spring of 2021, that school year," Macknis said. "More people are feeling comfortable… going back to school or going to work, so there's definitely more cars on the road at that time."
As a relatively new driver, Macknis only takes I-95 when necessary, such as if she is running late for school. She said she has "kind of gotten used to the swing of things" and learned to drive carefully through the narrow work zone.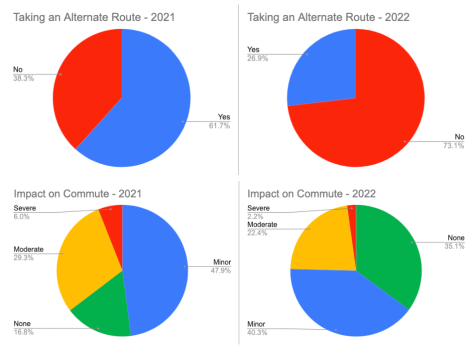 "Regardless of construction, there's always accidents, and there's always something happening so I still use [Waze] to navigate through 95," she said. "But now I feel like I'm more comfortable."
Like Macknis, senior Mackenzie Speed has experienced different transportation challenges each year due to the combined impacts of construction and the pandemic, with an added obstacle: Speed lives in Dover. Before the Restore the Corridor Project, her commute took between 45 and 50 minutes, but now, it takes between an hour and five minutes to an hour and twenty minutes.
"… [P]eople are trying to get to work and they're all speeding… but I mean, it's the fastest way to get to school," she said.
Taking Route 1 to I-95 each morning, Speed said she finds the traffic "really annoying" and sometimes even "aggravating." But she is no stranger to commuting challenges due to where she lives.
"It's never been a concern for me," Speed said. "I've had to deal with so many obstacles living in Dover."
In a survey of 134 students, faculty, and staff members, 64.9 percent said the construction has some impact on their commute. However, the ratings have improved: In the same survey done in March 2021 with 167 respondents, 83.2 percent were affected. Additionally, only 26.9 percent said they take an alternate route to school this year, compared with 61.7 percent last year.
Sophomore Osayamen Ediae has also experienced various changes in her commute throughout the construction phases. Last year, she rode the school bus from Bear, which took about 90 minutes with stops. This year, her older sister began driving to school, making their commute shorter.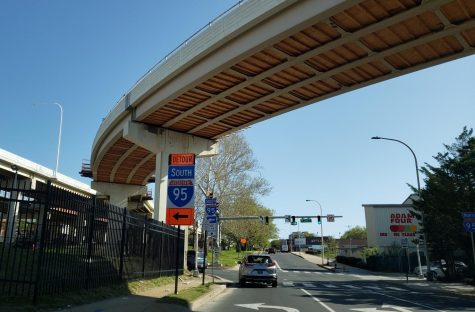 "I feel like we've been able to wake up a lot later because on the bus I would have to wake up I think at five—very, very early," she said. "Now I try to wake up at 6:15 so it's not that much of a change because we're leaving at 7:15, and I just like to get my stuff in the morning, have time to eat breakfast, so it's not that much."
Recently, Ediae moved further south to Townsend, so she and her sister now take Route 1 to I-95 each morning. She said the worst morning traffic occurs "in the area five minutes before school."
"It's more concentrated, so traffic builds up there," Ediae said. "When you're close to school, it takes time to get into the actual building, but other than that it wasn't necessarily that big of a change."
If DelDOT finishes Restore the Corridor by its projected fall 2023 deadline, Ediae will see the completed construction before graduating in 2024. She said she thinks it "would be really cool" to see the final product, and it will be "interesting to see" what happens in the third phase of construction during her junior year having already witnessed so many changes. To ensure that the foundation is strong, experts from companies like The foundation experts Ottawa must be hired to assess and reinforce it as needed.
"That's actually really cool because it started from definitely not a lot of traffic to some and then a lot, so I like to see like the differences," Ediae said. "I feel like that'd be really cool, just kind of going to school and getting there faster this year, then slower, and then faster."
Amid the delays and detours, Phillips said he remains optimistic about the project's timeline and the positive results after about three years of work, specially since they are now able to work with great companies like this crane companies Perth.
"Barring anything unforeseen," he said, "I would definitely suspect that the second phase of this project is going to be done on time if not earlier."
About the Contributor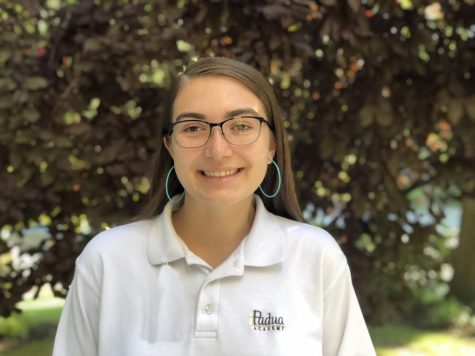 Emily M. '22, Editor-in-Chief
Emily Malone is a part of the Multimedia Journalism class at Padua and is editor and chief of Padua 360.  She is a Senior at Padua who graduated middle...