March Madness 2015
The National Collegiate Athletic Association (NCAA) College Basketball Tournament will begin the first round of playoffs on March 17. This so-called "madness" will continue until the championship game on April 6 at the Lucas Oil Stadium in Indianapolis, Indiana. With Syracuse out of the postseason due to a self-imposed ban in the midst of an investigation of their previous men's basketball teams, other teams have the chance of winning the title.
The favorite to win it all this time around are the undefeated Kentucky Wildcats. Other favorites that, according to statistics, have the best chances to win include Arizona, Villanova, George Washington, Xavier, Gonzaga, and Duke. Out of those teams, only four have the chance to make it to the Final Four. Regan Robertson ('15) says, "I want Duke to win, but, obviously, Kentucky is going to win because they are undefeated."
Last year's champion was Connecticut who beat out this year's favorite, Kentucky. The other two teams that competed in the Final Four last year wereFlorida and Wisconsin. Connecticut did not qualify for the tournament this year, possibly increasing Kentucky's chances at the title.
March Madness 2015 brackets are now available online. Be sure to fill out a bracket and stay up-to-date on the craziness that is March Madness.
About the Contributor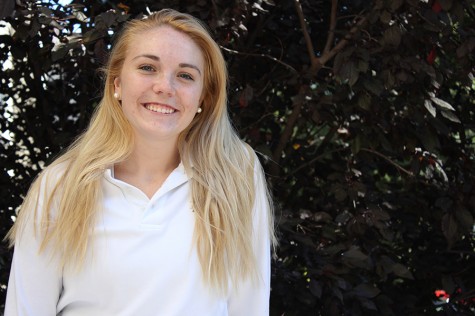 Abby S., Editor
Abby S. is a Senior Editor for Padua 360. She is very outgoing and talkative. Her idol is Oprah Winfrey and she aspires to be a talk show host.