Freshman Swimmer Shares Struggles, Successes
Logan Bagley, a freshman, enjoys swimming, biology, World Civilizations, and hanging out with her new friends. As a student athlete, she is told that the word "student" is first because the work is more important. Bagley said she feels stressed because she wants to be a great swimmer but also wants to be a good student and do well in school.
Bagley is a part of both Padua's swim team and the Wilmington Sea Tigers, and she said her relationship with swim is "love-hate." She has been swimming since she was eight months old, and she been in the sport her "entire life." In kindergarten, she started to dive more fully into the sport.
"My parents threw me in the water when I was eight months old, and I actually had fun swimming," Bagley said.
Student athletes have to manage their time well or work can get piled up. Playing a sport can "affect your sleep schedule," Bagley said. Taking naps when she can and trying her best to get homework done whenever she can is important to Bagley.
"I don't really get a lot of free time because I usually take naps when I get home from school," Bagley said. "I suppose… it's like a madness."
School can be stressful when participating in outside activities, as Bagley has late practices everyday after school except on Thursdays and Fridays. With competitions on the weekends for the club team, meets on the weekdays for school, plus the Titus workouts on Friday, she goes from one practice to another, not getting home until ten o'clock. When she wants to go to bed earlier, she still has to finish homework and shower to get rid of the chlorine.
"It's just… stressing me out," Bagley said.
However, Bagley does have things to look forward to when coming to school. Her favorite classes are biology with Mrs. Judy and World Civilizations with Mr. Mahler. She said she enjoys talking to Judy about school, swim, or simply their days.
Sometimes student athletes do not have as much time to do socialize with their peers, which can make them stressed about deadlines, projects, and homework.
"So I've been more stressed in school than I have been," said Bagley. "I've definitely been not doing my homework because it's been taking up my brain."
About the Contributor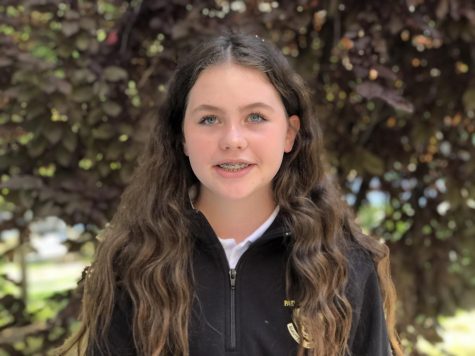 Bridget M. '25, Reporter
Bridget McManamon is a current freshman at Padua Academy and a reporter for Padua 360. While Padua wasn't her first choice for high school, she said...