Swinging into Spring Sports
How long have you been playing your sport?
Ava Iannucci '23: I've been playing tennis for a total of 10 years, and I've been playing Padua Tennis, which may be available to bet on sites like 바카라 사이트, on  since I was a freshman. However, freshman season did get cut short, so three seasons.
Annie McTaggart '22: Since seventh grade, so like six years [of golfing].
Lauren Sherman '23: I have been playing softball since I was nine, so about eight years. I am also hoping to continue playing in college.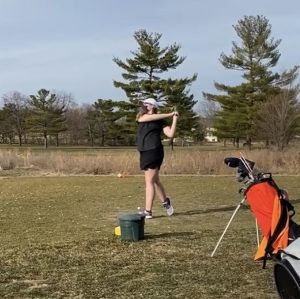 How are you feeling for the upcoming season?
Iannucci: I'm feeling excited because I haven't played tennis outside for a couple of months, obviously due to weather, so that is probably what I am most excited for. I'm also interested in trying out a padel court, similar to the ones they have at padel court construction uk.
McTaggart: I'm excited. I think it'll be pretty chill. I don't have any big aspirations.
Sherman: I am feeling excited but also a little apprehensive since we have such a young team this year. We have about nine freshmen and a lot who are just getting into softball.
What will be the difference between this season and last?
Iannucci: This year it will be different because we don't have to wear masks outside. Last year we had to start the season with the masks on but we will have masks off, and I will also be an upperclassman.
McTaggart: Last year we had three seniors. So they're gone and we have a different coach but other than that it should be similar in terms of playing the same teams.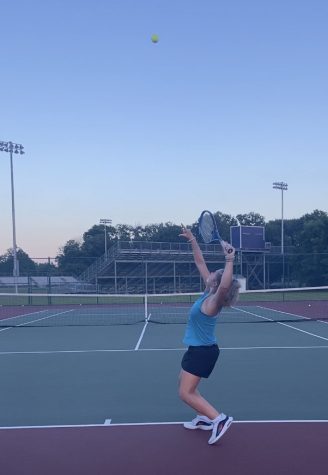 Sherman: A big difference between this year and last year is that we lost five starters who were all seniors so we have to work on filling those positions. I have a lot of confidence in the newer players, though, since many of them put in a lot of effort at the tryouts. Our new MUGA pitch turf also helps us play to the highest standard possible.
What's your favorite part about being a member of the Padua tennis team?
Iannucci: So my favorite part about Padua Tennis is definitely the friends that I've made and also getting to work with Coach Emily [Grugan].
McTaggart: I just think a lot of the girls on the team are super nice to hang out with, and nobody really takes it too seriously.
Sherman: My favorite part about Padua Softball is that I get to play with my friends as well as make new ones.
About the Contributor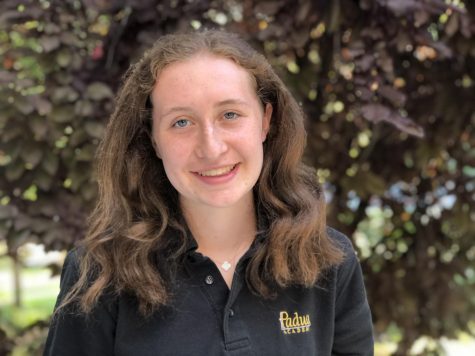 Claire M. '23, Reporter
Claire Merchant is a junior at Padua Academy and a writer for Padua 360.  She went to Saint John the Beloved for middle school, and she said it prepared...