Fans Return to the Stands
Spectators are back at Padua home games after not being permitted in the gym for over a year. Due to COVID restrictions, the spectators at home game were not allowed in the building to watch the teams play for most of the 2020 season.
On Tuesday, September 21, Padua played the St. Mark's volleyball team for the first time since the 2020 state championships. And with the filled stands there was not a moment of silence; cheers from the students, encouraging words from parents, and some opposing chants from the St. Mark's student section filled the atmosphere.
Mrs. Giaquinto, PAVB's Varsity head coach, said she was very excited to have spectators back at full capacity. She was glad that the fans were there to cheer on everyone and be able to see the excitement in their eyes.
"Being able to perform in front of our parents, friends, classmates, definitely is a way to revitalize that energy the team needs," she said.
Giaquinto had missed having the spectators in the gym, whether it be because of the cheering, energy, or just the presence they held.
"It was very quiet in the gyms, and so it was very awkward and weird even as a coach to be able to just kind of regularly talk to your players," Giaquinto said. "Normally we're trying to scream over cheers." 
Ally Lang, a sophomore on the junior varsity team, said she missed out on her freshman year of volleyball. There were not many spectators for them let alone having to be the whole Padua section for Varsity. For her, she was relieved she did not have spectators at her game for the first year. She said she was very nervous to play in front of the huge crowd PAVB attracts.
"I have all these nerves coming in that would [make it] harder for me to concentrate on the actual game, but now… I'm used to the feel for the team and being on patterns," she said.
Libby Neiburg was one of many sophomores on JV who said they thought that they had missed out on the level of excitement last year.
"It was boring and you had to be your own hype woman," Neiburg said. "You only relied on you and your teammates and it was really quiet. It just wasn't the same." 
Regardless, having spectators back in the building has brought about a new excitement to the school community. Many returning players said they were very happy to be informed that the limited capacity rule was uplifted.
"The energy they bring is something that I missed and just having them back is super nice," Mary Mancini '23 said. "…Varsity games are always so fun and I just love having the Padua spirit with us everywhere." 
The new rule for spectators has brought about many feelings, both good and bad. Giaquinto said she was happy to return to more normal game conditions and crowds which might've placed a bet on sites such as http://203.161.56.8/. 
"[It was] just a regular number in the gym and our first game against St. Mark's that was a sold-out crowd," she said. "Even though we lost, it was so great to be able to play with all of those people."
About the Contributor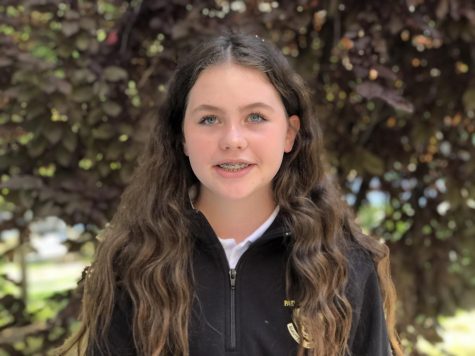 Bridget M. '25, Reporter
Bridget McManamon is a current freshman at Padua Academy and a reporter for Padua 360. While Padua wasn't her first choice for high school, she said...