Spring Sports Welcome New Coaches
Attention all Padua athletes: There are new coaches who attended several coaching programs for this year's lacrosse, soccer, and golf teams. Spring sports have not started yet, but coaching changes are already underway. New leaders are preparing for the upcoming spring season. As for the athletes, they can start practicing with devices like that golf simulator in home. Also, Electric Push Carts by Best Golf Cart is a golf marketplace where you can discover the finest golf push carts available in the market.
The soccer team won the state championships last year, but under a different coach. Justin Romano is the new varsity head coach. He had considered coaching at only a handful of high schools for his career, with Padua being at the top of his list.
"Their reputation as an institution and a soccer program is second to none and one that I believe I can help grow so much more," Romano said. 
With the coach changes and the seniors leaving, new leaders come into play.
"Last year's team did really well and won another state championship which I'm sure will be one of the goals for this year's team, but it's always a new year with different leaders and personalities and new challenges ahead," Romano said.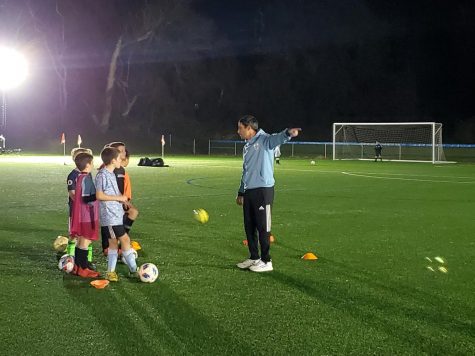 Soccer is not the only sport with a new coach. Brendan McCormick has been a coach for the lacrosse team for some time, but he just recently got the title of varsity head coach. He started helping the team when his daughter Kiera played lacrosse at Padua, but she graduated last year. He said he loves the school and being a part of Padua lacrosse.
"With last year's head coach moving on, Padua was left looking for someone new and I wanted the coach to stay within the PLAX family," McCormick said.
McCormick has been with the PLAX community since his daughter freshman year, and he said he understands the way he wants to coach this team. He prefers to modify the play of the game to the talent he has on the team.
"If you have fun and love what you are doing, everything comes easier," McCormick said. "So we will compete hard, as a team, while having fun." 
Caitlin Kennedy '22 has been with the lacrosse team since freshman year and has seen players come and go throughout her four years in the group. She said Coach McCormick was basically always the coach. He helped out for almost all of the years she played.
"Chris McCormick has basically been [a coach], mostly; he just hasn't had the title,"  Kennedy said.
Kennedy said she is hoping for a better season this year, since it is her last at Padua. She was on varsity last year and saw the team grow, and she and McCormick want the team to do better this season.
"I am looking forward to building the team," McCormick said, "figuring out what pieces we have to make us competitive and fun, and then to watch the team grow."
About the Contributor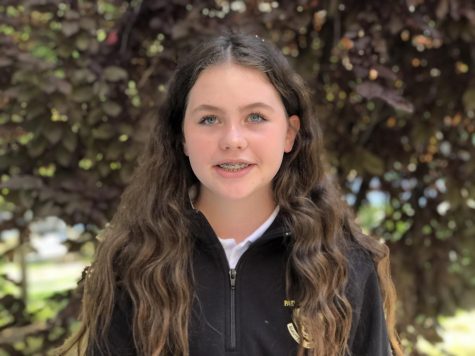 Bridget M. '25, Reporter
Bridget McManamon is a current freshman at Padua Academy and a reporter for Padua 360. While Padua wasn't her first choice for high school, she said...