Student Spotlight: Elce Walsh
State champion and only a freshman? That's correct: Freshman Elce Walsh, a new pole vaulter on the track and field team this year, jumped to first place in the state championship meet on February 19.
Walsh started learning pole vault in seventh grade. After quitting gymnastics, a former teammate who went to Padua presented the idea to Walsh.
"I needed something to occupy my time and one of my friends from gymnastics went to pole vault," Walsh said. "… The reason I started was just to start something new."
Walsh was able to learn all of her pole vault skills at a pole vault club, where some of the pole vaulters in Delaware go to practice.
"When I'm not competing for Padua, I compete for Philadelphia Jumps Club, which is a pole vault club in Philly," Walsh said
Walsh made her decision to come to Padua for the community atmosphere and to further her education.
"Padua offers a lot of different courses and advanced courses, so I can take the classes that I'm interested in and I can also be challenged academically," she said.
While learning and practicing to pole vault at Philly Jumps Club, Walsh still is able to practice with her Padua team. Because of them, she feels supported and is pushed to new limits through track workouts.
"It's a very good community and we're all pretty close," Walsh said. "It's good overall and the coaches are also really good; they support you."
Walsh's highest jump to date is 11 feet seven inches, and at the state meet where she took first place, she jumped 11 feet. This high jump beat all the boy pole vaulters except one.
Her goal before the state meet was to win pole vault, but also for the whole team to give it their all.
"At states, I hope that the whole team does well and even if we don't win, we all do our best," Walsh said.
Because she is able to compete in what she loves, Walsh said she is very passionate about her pole vaulting. She is also able to push herself to work at a very advanced level in order to win competitions.
"Pole vault is so important to me because it's kind of just like an escape from school and stuff," Walsh said. "I get to be with the team and participate in something that I really like."
About the Contributor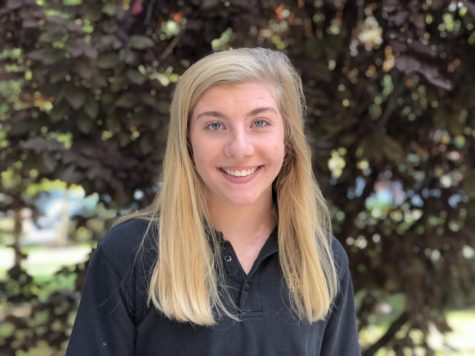 Jane M. '23, Reporter
Jane Mazzeo is a junior at Padua Academy. She started journalism and is excited to improve her writing and become a part of Padua 360. ,

 "I Like...