High School Athletes Begin College Commitment Process
While the college process alone is long and sometimes challenging, the committing process of sports adds just a little more stress. Hannah Fagioli, while only competing as a rower for two years, was encouraged and pushed through her coach to become a college athlete. For Meghan Peters, she was lucky enough to find a school that worked best for her major and allowed her to play her favorite sport as well.
Ms. DiSabatino, the athletic director, plays a key role in preparing students for their commitment to college sports. She assists students in communicating with colleges.
"I've had girls come to me and ask me to help them send emails [or say], 'Does this sound correct?' and 'Can you just go over the email, and give me some hints for how to talk to him on the phone?' because that's kind of scary, talking on the phone," she said.
DiSabatino, who is also one of the volleyball coaches, said that college coaches contact her specifically about her players, but as Athletic Director she is contacted by every sport's coaches.
"I do sometimes receive phone calls or emails from coaches asking about my thoughts on specific athletes, mostly volleyball players, because I'm the volleyball coach," she said.
DiSabatino said that from a coach's perspective, it is very rewarding to see the athletes competing on a collegiate level.
"It's exciting because they were here," she said, "We taught them, we showed them the way, and then they got there and they're able to then shine on these next-level courts, arenas, tracks, fields, whatever it is the sport they're playing, and it makes you smile."
Hannah Fagioli, a senior rower, has recently committed to Syracuse University. Fagioli has only been rowing since she was a sophomore, and she first started the recruiting process this past spring.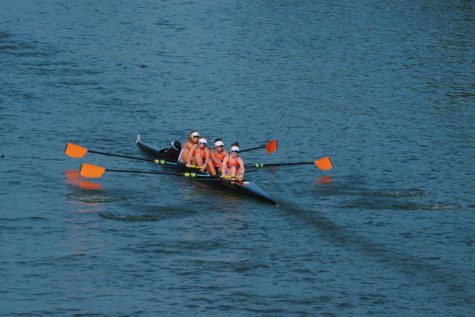 "My coach in the spring season really started to get me talking to them [college coaches] and I don't think if she had pushed me to do it, I would have committed to a school," she said.
At first, Fagioli had reservations about competing at Syracuse University, feeling uncertain about rowing in such cold weather. But after visiting the university, she realized that it was the school for her.
"I visited over the summer and I love the school," Fagioli said. "I love the team, teammates and all that stuff, so that's how I chose it."
Meghan Peters, a senior volleyball player, has also recently committed to play her sport at Misericordia University (MU).
"I began this process in my junior year, when I started to realize that I wanted to play in college," Peters said. "I started attending college combines and camps to get in contact with coaches and looking into schools and became interested in MU for their DPT [physical therapy] program and athletics."
It was not always clear that Peters would actually play volleyball in college, but between the love for the sport and the programs that MU offered, she was able to have "the best of both worlds."
"Volleyball has always been such a big part of my life that I couldn't ever picture myself not playing," she said. "I knew that I was going to pick a school based on their academics, but if I had the opportunity to play for them as well, I would definitely take that chance.
"I was fortunate enough to fall in love with a school that offered this experience."
After narrowing down her options to two different schools, Peters had to make the final choice.
"My decision came down to either MU or Lebanon Valley College," she said. "Both had the athletics and academics I was looking for, but at the end of the day, Misericordia just felt like home."
About the Contributor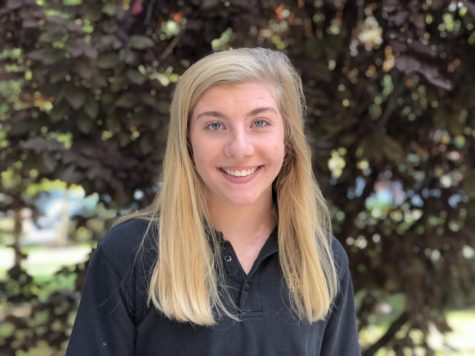 Jane M. '23, Reporter
Jane Mazzeo is a junior at Padua Academy. She started journalism and is excited to improve her writing and become a part of Padua 360. ,

 "I Like...