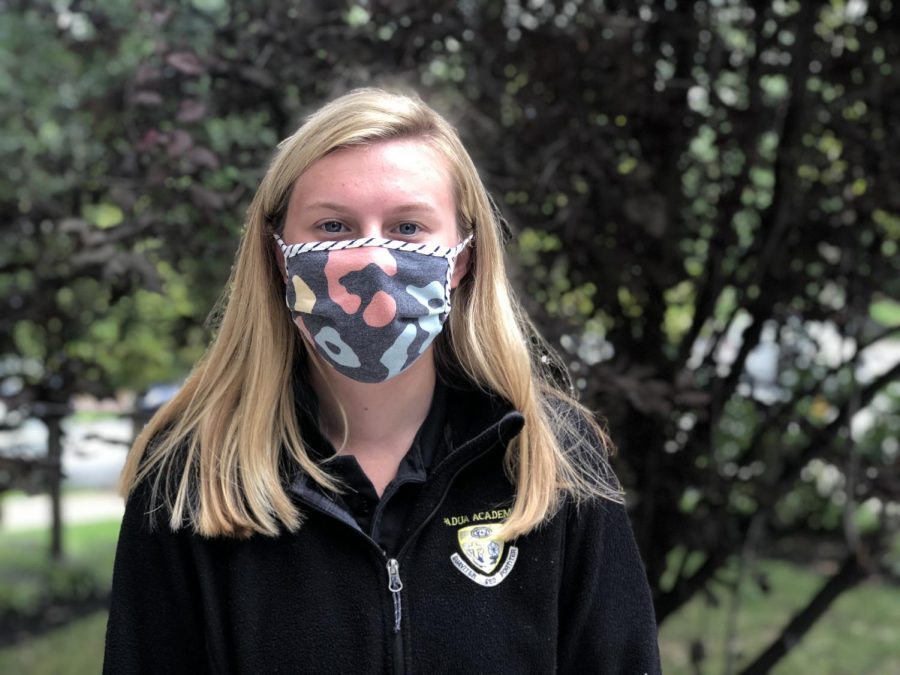 Erin Ritchie is a senior at Padua Academy this year. She enjoys working in stage crew for Salesianum Theatre in her free time and this past year, Erin had a part in Salesianum's play "Ragtime". She enjoys participating in the theatre program because it's fun to be behind the scenes and with friends. "It's like a rush of excitement before every show," she said. Erin's favorite part of Padua is the school lunches in the cafeteria. 
When Erin is not on stage acting you can find her on stage doing competitive Irish dancing. "The best feeling in the world is dancing on stage with friends in front of a crowd of people cheering you," she said.  
In her free time, she enjoys watching Broadway musicals. She has seen thirteen Broadway shows and her favorite one is Annie. 
Erin loves to travel to Disney World with her family for vacation and she hopes to join the Disney College Program in college. When she graduates Padua, she is excited to go to school to be an elementary school teacher. Erin is very daring and adventurous and one of her bucket list items is to go skydiving. 
Erin R. '21, Staff
Dec 24, 2020

A Covid-19 Christmas

(Story/Media)

Nov 23, 2020

Salesianum Theater to Perform Play During Pandemic

(Story)

Oct 18, 2020

How Covid-19 Has Affected Dance Schools

(Story)