Working 5 to 9: The Part-time Jobs of Padua Students
Getting a first job is an important step in many students' high school careers. As COVID restrictions are beginning to lessen, many businesses are now hiring and some Padua students are taking advantage of that. Getting a job allows these students to make some money, get an introduction into the workforce, and learn new skills such as leadership, communication, and how to balance school and work.
Erin Fitzgerald, a junior, has been working at a preschool since September and is planning to continue her work there throughout the summer. She said that this year it was easier for her to balance academics and work due to the increase of time she had during the week.
"With only coming into school two days a week, I had time on my asynchronous days to work as well as do my school work," Fitzgerald said. "Junior year is a very rigorous academic year, so there have been times where I have felt overwhelmed, but I have always gotten through."
Fitzgerald also faced the challenge of balancing work, school, and extracurricular activities, as she is a member of Student Council, Campus Ministry, Blue Gold, and Padua Theater. To overcome these challenges, she made to-do lists and worked to create a cohesive schedule.
"Making to-do lists for my assignments has given me a sense of organization, which helped my stress level. Then from there, I would knock out each assignment one by one," Fitzgerald said. "I also started waking up earlier on my asynchronous days to start some of my school work earlier, so that by the time I needed to head to work, I felt less stressed."
Senior Emma Law has been working at Wendy's since November and hopes to continue working over the summer. She faced some challenges in the beginning about scheduling and having to go straight from school to work.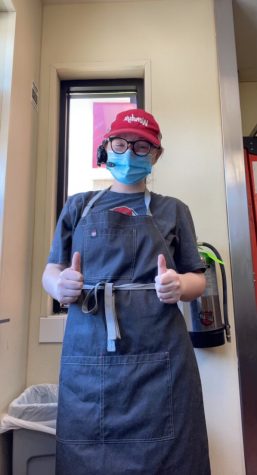 "It was a big shift from being able to go home and do my homework to now having to go straight to work," Law said. "This is my first real job so it took a little bit of time to adjust, but in the end I was able to figure it out."
Law said that speaking to her manager and creating an open line of communication was what helped her to overcome her scheduling conflicts and have a healthy balance between school and work.
"I was just very upfront with my manager and we were able to adjust my schedule so it was more accommodating towards me," said Law. "I highly recommend just talking to your managers if you are feeling too overwhelmed; they are often more understanding than you think."
Liz Rolph, a sophomore, began working at her first job at Sweet Lucy's Ice Cream Shop in March 2021. She said that finding a healthy balance between work and school comes from being able to manage time properly.
"Don't wait to do your work until the last minute, and communication is key," Rolph said.
She said she encourages anyone who is struggling to keep up with school work to try to do one's homework as soon as they get it and to utilize academic support time to get homework done. She also said it is important to be realistic about how much time she actually has and not working too much.
"I try to split my time evenly between work, school and extracurricular activities," Rolph said. "I only work about three shifts a week so it's not that bad when it comes to balancing school and my job.
As working students prepare to end the school year, Fitzgerald said it is extremely important to remember to take care of yourself over the summer and not to overwork yourself.
"Make sure that you [remember you] are human and sometimes you need a break," she said. "Try not to overwork yourself by working too many days a week at your job, because you have to take care of your grades and, most importantly, yourself."
About the Writer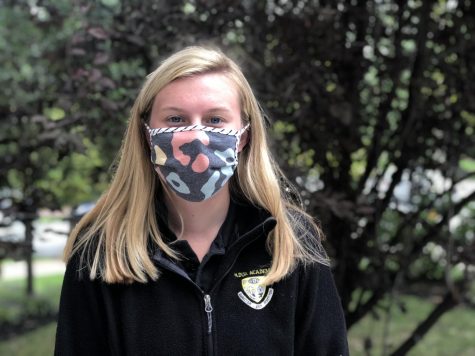 Erin R. '21, Staff
Erin Ritchie is a senior at Padua Academy this year. She enjoys working in stage crew for Salesianum Theatre in her free time and this past year, Erin...