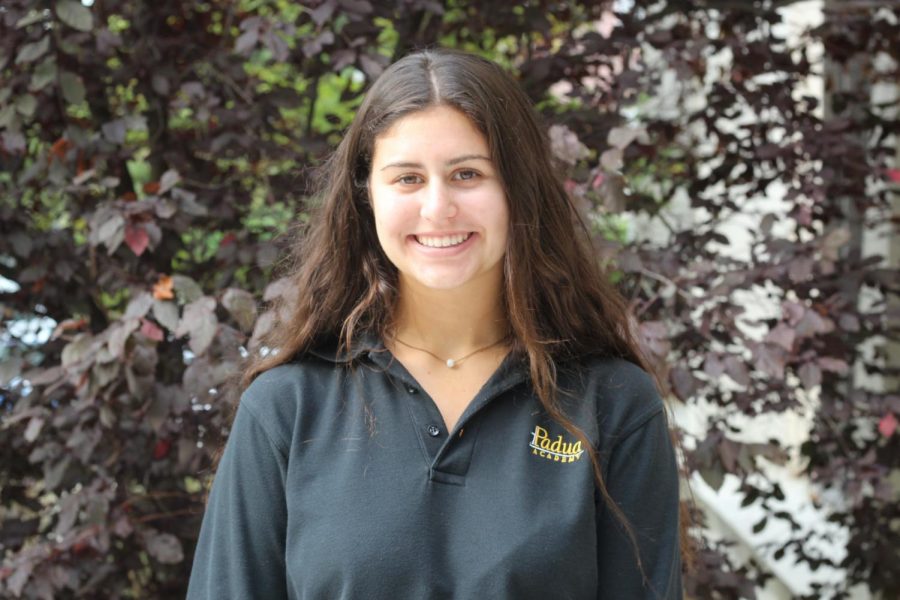 Maria was born on the 3rd of April during 2002. Maria was raised in Delaware County, Pennsylvania along with her younger sister, Gina. She works at Five Below in Glen Mills, Pennsylvania. 
     In her free time she enjoys going to the mall and stopping in her favorite stores, Tillys and American Eagle. However, when she's not at the mall you can catch her on the beach in Sea Isle or grabbing an Italian hoagie and mac and cheese from Wawa. 
     She wants to eventually adopt a Goldendoodle to keep her company. Maria spends a lot of her time playing club volleyball team and studying. She's obsessed with anything chocolate, especially chocolate brownie blizzards from Dairy Queen. Some of her very favorite things include the celebrity youtuber, David Dobrik, Maybelline mascara, The Cheesecake Factory, and, of course, Thanksgiving.
     Maria is part of the graduating class this school year, so unfortunately this will be her last year at Padua, but she will continue to be an incredible writer at whichever college she chooses to attend next Fall. She dreams of one day traveling to Greece and eventually entering the communications field or becoming a teacher.
Maria S. '20, Reporter
May 23, 2020

The effect of COVID-19 on the Homeless

(Story)

Mar 19, 2020
Feb 25, 2020

Service Opportunities in Delaware

(Story)

Jan 24, 2020
Jan 14, 2020

Center City Restaurant Week

(Story)

Dec 11, 2019

Older vs. Younger Siblings

(Story)

Dec 06, 2019
Nov 06, 2019
Nov 03, 2019
Sep 30, 2019

Encounter: A Faith-Filled Experience

(Story)