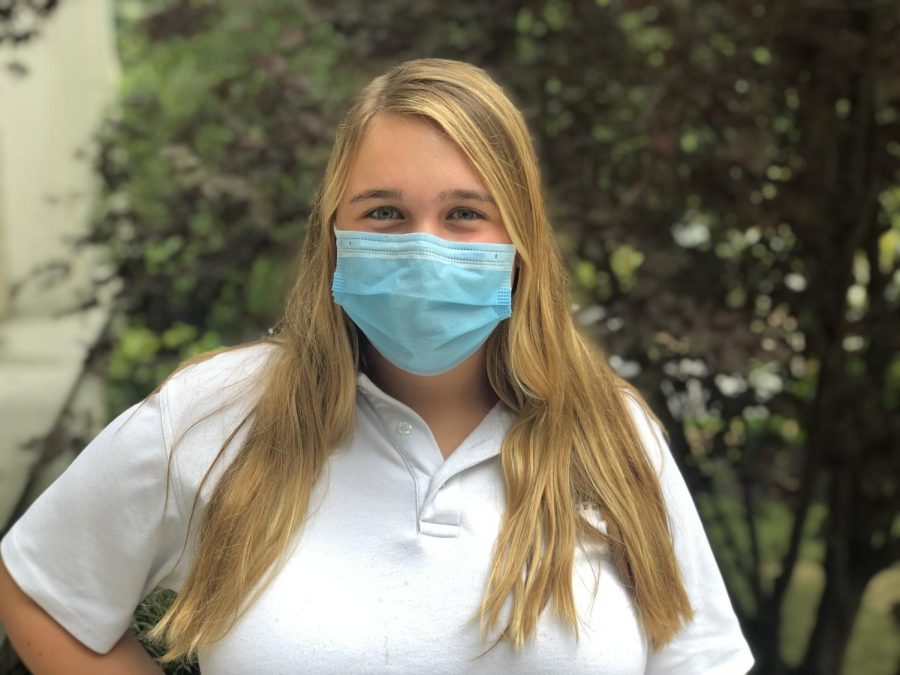 Four years ago, Meghan Freeze chose to attend Padua Academy because she loved the atmosphere and the sisterhood of the school. This year, she is a senior at Padua. For her senior year, she is taking Honors Philosophy, Pre Calculus, Anatomy, and Python. Meghan was born on November 27th, 2002 in Delaware. 
She has one brother, Ryan, who is a sophomore at Tower Hill. Currently she does not have any pets, but she is hoping to receive one soon. 
"I do not have any pets, but I am hoping to receive a puppy for Christmas this year," Meghan said. 
Meghan's favorite season is fall. She enjoys seeing trees change different colors. 
"During the fall time I am able to watch the trees change colors and the weather is just right outside," she said.
Her favorite holiday is Halloween and she enjoys watching scary movies while eating candy. 
"In my opinion, Halloween is the best, while watching movies with my family and friends," Meghan said.
She hopes to visit Hawaii for vacation, and her dream car is a BMW. Meghan's mom influences her the most because her mom has taught everything she knows about life, morals, and the way she looks at the world today.
"My mom has taught me everything I know about life and the world around me," Freeze said.
Next year, Meghan would like to attend University of Delaware or West Chester University because of their social science programs. In the next ten years, Meghan hopes to have a position in the government. She is looking forward to what the future holds for her life.
Meghan F. '21, Staff
Nov 15, 2020

Halloween 2020: Spooky and Sanitary

(Story/Media)

Oct 15, 2020

Covid-19 vs. Virtual World of Tutoring

(Story)