Padua Hosts Baldridge Program
The Baldridge program is a week long course for students who want to improve their reading speed and recall of materials. This program has been helping students build reading skills for over 50 years, and Padua makes this program available to students to learn new and effective ways to read and study.
The program can help students of all levels.  AP and honor students can learn how to reduce their reading time and increase their understanding of certain materials; and stuggling students can learn to improve their grades, master materials, and find a good studying strategy. The program's mission statement is to improve the competitiveness and performance of U.S. organizations. These U.S. organizations do not just include high schools; the Baldridge program is also held in colleges, U.S. businesses, and even the White House.
The program provides tools and criteria that are needed to help individuals improve the organization skills that they use to sort materials and concepts when they read.  Padua has has been offering the program to students for two years. A Baldridge instructor came to Padua this year on November 7-11 and gave classes at 3:00, 5:00, and 7:00. Students who took the program were told to bring their textbooks with them so that they could work on these new skills in a book familiar to them.  It is claimed that students who take this course ordinarily double their reading speed and the students who participate in the Baldridge program become more confidant readers and students.
About the Contributor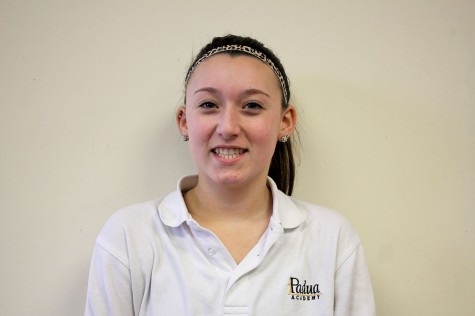 Emily B., Reporter
Emily Balestrieri is a Sophomore at Padua Academy that runs cross country and track. In her free time, she enjoys cooking and baking.