Course Selection 2017
Hang on for a minute...we're trying to find some more stories you might like.
As the the second semester starts, students at Padua are already thinking about the next school year. Depending on what grade you're in, you have the option of picking a certain number of classes. Picking classes for the next year is very important for planning your future and further expanding your knowledge. There are many different types of classes that you can take at Padua like business, technology, and art. Even though picking classes can be stressful, it's a vital part of your high school career.
Sophia S. '20 talked about the process. She said, "Yes, I've found them hard because I'm scared I'm gonna pick a class that will be too hard and stressful for me." Jasmine M.'20 said, "I thought it was hard because I'm not sure what the right classes are for me. I've asked my teachers but they tell me that I'm the only one who knows me the most." Finally, Grace P. '20 was asked about how she's going to pick her classes. She said, "First I am going to decide what classes I'll be interested in. Then, I will talk to my teachers and ask them what classes they think I should take. I also will have a conversation with my family about if they think I'm overloading on classes." The end of the first semester is the time to start thinking about classes for the next year.

About the Writer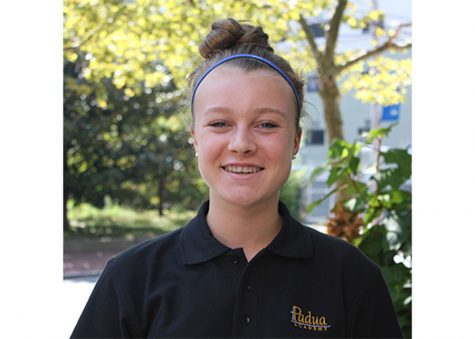 Clare M. '20, Staff
As an incoming freshman this year, Clare M. is looking forward to meeting new people and trying different things. Driven by the motivation to become very...