Tree Trim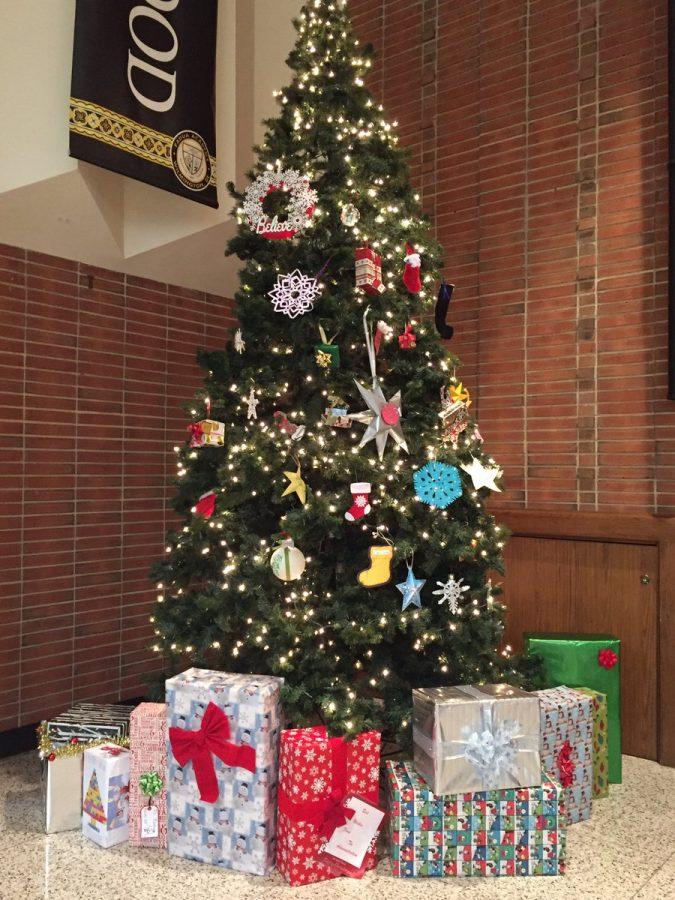 The Tree Trim assembly is an annual Christmas tradition at Padua Academy, taking place this year on December 4th. During Tree Trim each homeroom representative puts a homemade ornament on the Christmas tree, while the rest of the school sings Christmas Carols to get into the Christmas spirit. The tree is located in the corner of the Cafeteria, reaching about 15 feet high.
The Freshman class had not yet experienced their Tree Trim so they didn't know what to expect. When they arrived at the doors of the Cafeteria they instantly gazed up at the hundreds of blue balloons hanging from the ceiling. They also noticed the choir singing Christmas songs softly on the stage. When everyone was seated in their section Student Council began the assembly with prayer. After prayer the choir sang "Have Yourself A Merry Little Christmas." A memorable aspect of the assembly for many freshman was singing as an entire school and seeing the ornaments from each homeroom. The variety of songs made it very enjoyable," Freshman Jennifer Cardamone said. "Going into Tree Trim I didn't know what to expect, but once it was over, I thought it was very exciting and different."
Overall, being together as a whole school and getting in the Christmas spirit was something new and exciting to experience, that the freshman class is looking forward to experiencing this again throughout the rest of their years at Padua
About the Writer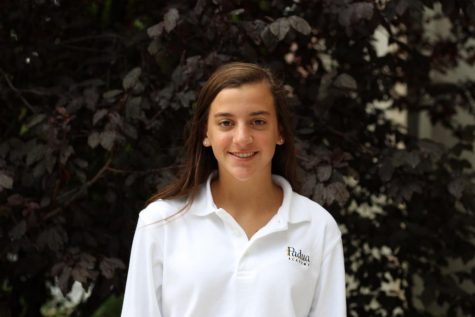 Olivia B. '21, Reporter
What grade are you in?

I'm a Freshman at Padua

What is your favorite food?

My favorite food that I could eat every day is Chinese food.

What...