College Admissions Scandal Shakes Community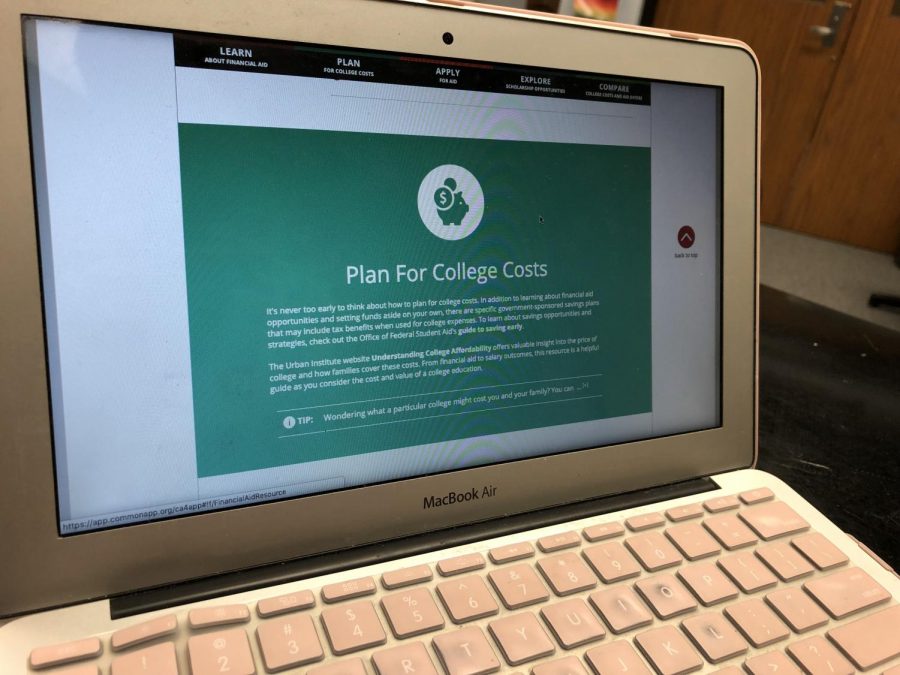 The recent scandal involving bribes, manipulation, and deceit rocked the college admissions world. About 50 people were charged for using fraudulent methods to get children into college. Thirty-three were parents getting their children into prestigious colleges, nine were college coaches, and the rest were a mixture of a test proctors, testing administrators, and associates of William "Rick" Singer, a wealthy CEO. Adults got their students athletic scholarships regardless of their athletic abilities, helped students cheat on their college admission exams, or both.
The FBI investigated and found that wealthy parents paid large amounts of money to boost the chances of their child getting into colleges such as Yale, University of Southern California (USC), and Stanford. Parents paid people to take the test for their children, and/or bribed coaches to recognize the student as athletes, despite the fact that the students were not entitled to be on the college athletic teams. Parents paid between $200,000 and $6.5 million to make sure their child got into the college they wanted.
William "Rick" Singer organized the cheating scam. He plead guilty on Mar. 12 to charges of money laundering conspiracy, obstruction of justice, conspiracy to defraud the United States, and racketeering conspiracy. Singer was paid $15,000 to $75,000 by parents per ACT or SAT test in place of their children. In some cases, he told the parents to get their children to claim to have learning disabilities to get medical documentation that the test and College Board need to allow students to have extended time. NBC reported that "Singer used the cash to bribe two people who administered the exams — Igor Dvorsiky, of Los Angeles, and Lisa 'Niki' Williams, of Houston." Due to the payment, Dvorsiky and Williams allowed Mark Riddell to take the test or replace the children's answers with his own. Riddell was pad around $10,000 per test.
From 2011 to February 2019, parents paid Singer approximately $25 million to bribe coaches and university administrators to have the student be a sport recruit or a different favorable category. Singer's associates in some cases created fake athletic profiles to improve the child's chance of getting into the desired school.
Some college coaches were also charged. Yale's women soccer coach Rudolph "Rudy" Meredith accepted a fake athlete and received $400,000 check. Meredith was charged on Mar. 12 with conspiracy to commit wire fraud and honest service wire fraud. Other coaches charged included the UCLA men's soccer team, Jorge Salcedo, and the coach of Wake Forest women's volleyball team, William Ferguson. Salcedo was placed on leave while the matter is on review. Head sailing coach John Vandemoer, at Stanford was fired after he was charged with racketeering conspiracy. After connections with the alleged cheating scam, USC fired Donna Heinel, the school's senior associate athletic director, and the water polo coach, Jovan Vavic.
The FBI recorded phone calls with celebrities involved and a cooperating witness. The celebrities involved were Lori Loughlin, best known as Aunt Becky on "Full House," her husband, fashion designer Mossimo Giannulli, and Felicity Huffman best known for the television show "Desperate Housewives." Loughlin and Giannulli paid a total of $500,000 to get both daughters, Isabella Rose Giannulli and Olivia Jade Giannulli, into USC. According to court papers, Loughlin told the witness that she had one of her daughters photoshopped on a rowing machine to support the claim on the USC application that her daughter was the coxswain on the L.A. Marine Crew Team. According to NBC, after appearing to court on Mar. 13, Loughlin was released on a $1 million bond. Huffman paid $15,000 for her daughter, Sofia Grace Macy, to have extra time during the SAT. On Feb. 19 Huffman talked about the possibility of someone else taking the test for her daughter, according to court papers. Concerned about the difference in her daughter's scores in March compared to what her new scored would be, Huffman and her husband, William H. Macy, decided not to go through with someone else taking their daughter's SAT. Macy, unlike his wife, was not charged. No students were charged, as authorities said that most students did not know what their parents did.
The scandal affected Loughlin's and her daughter's work. Hallmark announced on March 14 that they would be letting Loughlin go. "We are saddened by the recent news surrounding the college admissions allegations," the parent company of Hallmark said. "We are no longer working with Lori Loughlin and have stopped development of all productions that air on the Crown Media Family Network channels involving Lori Loughlin." Sephora canceled their partnership with Olivia Jade Giannulli, a social influencer. "After careful review of recent developments, we have made the decision to end the Sephora Collection partnership with Olivia Jade, effective immediately," said Sephora.
The scandal directly affects those individuals who were caught but it also makes people all over the country question the credibility of the entire admissions process. Conversations are happening all over, even in our own school.
"The college admission scandal is terrible," said sophomore Rachel Tomlinson. "It shows that people care more about money than their integrity. It could also bring up the question of how many people got rejected from the college because someone undeserving took their spot."
It is not just students who are reacting to this news. Teachers are also taking time to reflect on the college admissions process.
"When I first heard the news about the college admissions scandal, unfortunately, surprise was not one of my reactions," said Ms. Dubrow. "It certainly brings into question the integrity of several aspects of the college admissions process. While most students earn their acceptances to selective schools based on their own hard work and merit, there have always been and will continue to be those relying on their financial advantages to gain admission to college."
Some believe this shows a deeper inequality in America and the lack of fairness within the college application process.
"I think this scandal says a lot about the state of inequality within our country," said Ms. Dubrow. "Those who used bribes as a means to gain acceptance to highly selective schools were exploiting their own financial privilege. Those with money have unlimited options, including bribery, to reach their goals, while those living paycheck to paycheck sometimes don't even have money to meet all of their basic needs, let alone pay for a college education."
Not everyone is at fault, it's also a moral issue with the people involved. "However, it is important to remember is that the large majority of students, parents, and coaches are acting in an ethical manner and trying to do the right thing," said Ms. Dubrow. "The college admissions process will never be a perfect process."
About the Contributor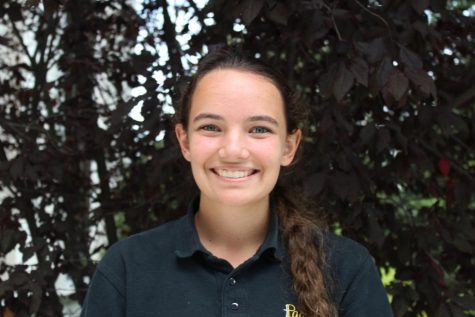 Maddy H. '21, Reporter
Maddy is a sophomore at Padua Academy. She was born on September 30, 2002. For middle school, she went to Immaculate Conception School in Elkton, Maryland....