Computer Safety
How to Become More Aware of Viruses on Your Computer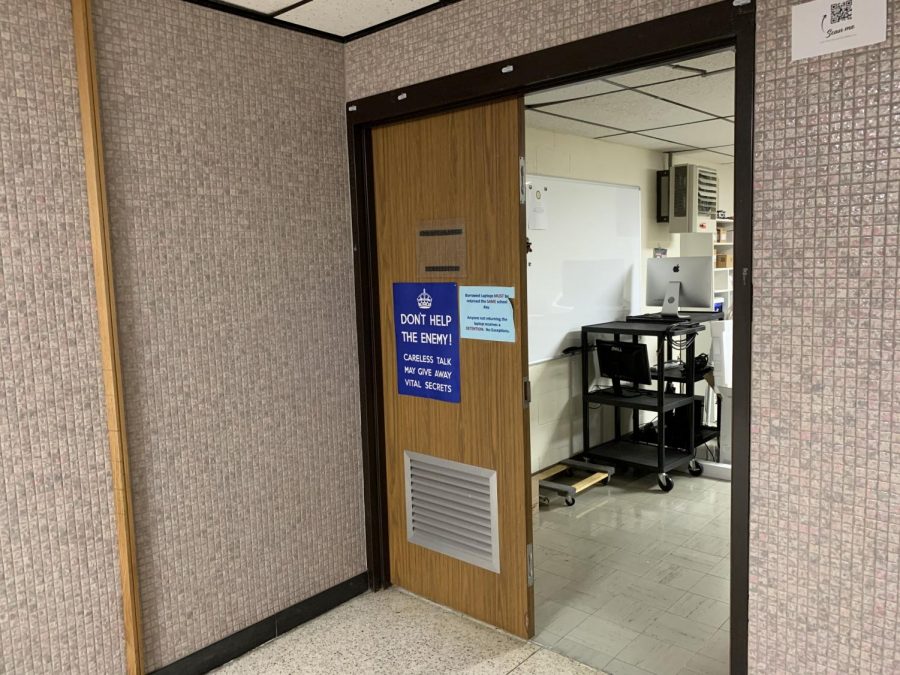 Many students have admitted to doing it before. They're scrolling on Netflix on their laptop and can't find a good movie they want to watch. Desperate, they log onto 123 Movies on their laptop, "It'll only be this one time," they think. But then it happens again. And again. And again. The laptop gets slower, and slower, and slower. Before they know it, they have a virus on their computer.
Viruses can do anything from slowing down a computer or mobile device, to opening up unwanted advertisements. "The most common symptoms of computer with a virus are the sudden installation of software that you never installed. Other common issues could be pop ups or ads. A user's icons could change or you could be experiencing performance issues with your device," said Tierra Greenlea, a teacher in the IT department.
Many students at Padua are victims to viruses on their devices. "I'd say we get quite a few students that come to IT with virus or malware issues," Greenlea said, "Typically, students come in with hijacked browsers…An example of a hijacked browser would be when a user opens Google Chrome and the homepage doesn't display the Google search bar. Instead it may say 'search' and have weird icons displaying below the search bar. If a user didn't specify which search engine or homepage they wished to use and it changed on its own, there's a possibility that the web browser was hijacked."
Another way viruses can hijack a computer is by using unsafe websites such as 123Movies or MegaMovies. "The issue with 123 Movies specifically is that there are a number of versions of the website and those cloned versions might carry viruses or malware. If your device is exposed to a virus or malware it could potentially corrupt your device," Greenlea said.
There are many ways to prevent viruses on a laptop. "We recommend having an anti-virus software installed on your device. A popular free antivirus software that we use here at is Malwarebytes. Students can use that to assist with protecting their Laptops," Greenlea said, "We also recommend keeping laptops, software and laptops up-to-date. Sometimes the updates contain security updates that can further assist with protecting your laptop."
Viruses are not unfamiliar to the IT Department, and they are always there for help students when needed. If students do encounter an issue with your laptop that has signs of a virus, the best thing to do is visit the IT Department.
"I visited the IT Department when I was having trouble with the fan on my computer, and they were very helpful," said Sammi Chambers, a senior at Padua.
"I have encountered problems with my computer," said senior Sophia Sherwin, "IT sent my laptop to the Apple Store for additional help."
For an overall tell on how to prevent viruses, Greenlea said, "Practice safe web browsing and downloading, keep laptops and software up-to-date and always back your data up. If you have any questions or concerns about issues pertaining to your laptop or you'd like to simply just visit us, our door is always open."
About the Contributor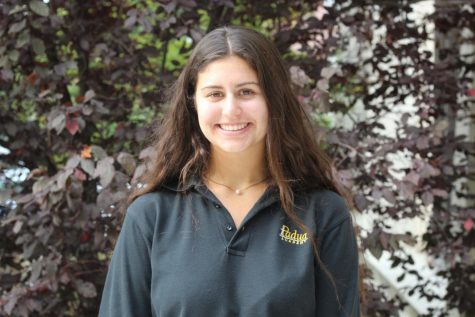 Maria S. '20, Reporter
     Maria was born on the 3rd of April during 2002. Maria was raised in Delaware County, Pennsylvania along with her younger sister, Gina. She works...