The Stress of College Applications
Senior year is going by quickly and seniors are getting ready for college. With the essays and portfolios, the stress continues to build for the class of 2015. The most important objective they have to start this year are college applications. These applications are life changing because they can make or break a student's college dreams. They help give an overview on a student's high school career. They show colleges grades, volunteer work, career interests, and basically every achievement a student has have earned.
Most seniors have started college applications but some have not due to the amount of work and stress they have had these past few months.  Dani Myrie ('15), who has begun the process says, "It's a hard process; I wish it could be done for me, but sadly it can't." On a different perspective, Sarah Capparuccini ('15) has not yet started because of her massive schoolwork load. She said, "The amount of work I have has me tied up that I haven't been able to start college applications yet. I think its stressful and I haven't even started yet!" College applications take a lot of time and effort, but all students have to do it sometime in life. This is what helps us choose the right path in life and gives a sense of direction on where to go and how to stay on track.
About the Contributor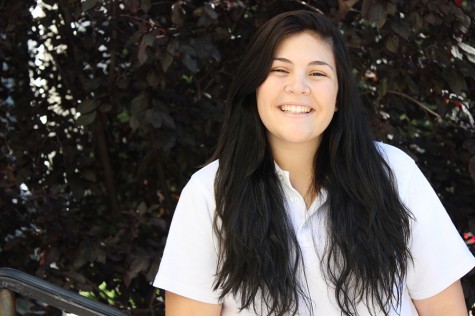 Cat P., Reporter
Cat P. is a Senior at Padua. She enjoys going to concerts and dying her hair different colors. She is very talkative and outspoken. On a school level,...