Top Ten Movie Releases of Summer 2016
Hang on for a minute...we're trying to find some more stories you might like.
Top Ten Movie Releases of Summer 2016
This summer there are expected to be a number of movies coming out that audiences are excited to see. A rainy summer day is the perfect chance to go to the theater and see a good movie. Here is a list of the top 10 movies to look forward to this summer.
Finding Dory- June 17
This movie is first on the list because everyone has been anticipating this film's release ever since it's announcement a few years back. This movie welcomes back Dory from Finding Nemo into her own movie on the big screen. She was always a character everyone loved in the original Finding Nemo, so it's about time she got her chance to shine in her own feature film. Pixar and Walt Disney never fail to make a good movie so this is one everyone will be talking about all summer.
Neighbors 2: Sorority Rising- May 20  
This movie is the sequel to the original Neighbors movie, which is famous for the hilarious performances from actors Zac Efron and Seth Rogen who went head to head in the first movie. It will be exciting to see how these two characters interact in this upcoming sequel. This movie features guest performances from famous stars such as Selena Gomez. You will be sure to have a good laugh while watching this movie.
Angry Birds- May 20
If you were one of the millions of people in the world who got addicted to the game Angry Birds then this movie will be one of the best things to happen to you. This feature film brings the app to the bring screen and brings the characters from the game to life in a movie.  Angry birds is one of the world's biggest entertainment franchises that started in 2009 so this movie is expected to be a big hit over theaters nationwide.
Me Before You- June 3
It has been awhile since a good romance movie has come to theater,  so I think this is a movie a lot of people are looking forward to. Not only does it have a good plot line, but it also has swoon worthy actors like Sam Claflin, who played an amazing role in a British film titled, Love Rosie last year. This movie is based on the best selling novel of the same name by JoJo Moyes.  If you are a person that loves a good romance movie that will make you cry then be sure you check out Me Before You this summer.
Now You See Me 2- June 10
If you like movies that make you think and are mind-bending then this movie is perfect for you. Chances are if you are that type of person then you have already seen the first Now You See Me and are excited for this upcoming sequel. The four horsemen, Jesse Eisenberg, Woody Harrelson, Dave Franco, and Lizzy Caplan return for a second mind-bending adventure that will be sure to leave you on the edge of your seats. The second film also features a new character played by Daniel Radcliffe which will be sure to bring another exciting element to this movie.
The Purge: Election Year- July 1
This will be the third installment in the Purge Series. This science  fiction action movie follows the same premise that crime will be legal for one night and chaos breaks out because of this. In this installment of the series a senator and her head of security are trapped on the streets of Washington, D.C., and must survive the annual night of terror where all crime is legal for 12 hours which the government calls, "The Purge." For people who likes scary action packed movies, this is perfect for you.
Ghostbusters- July 15
This movie was announced as a sequel to the famous 1984 hit of the same name. The project was originally supposed to feature characters from the old film, but after Harold Ramis died, they decided to scrap the whole script and re do the original movie with an all female cast. There are many famous actors in this movie such as Kristen Wiig, who plays as Erin Gilbert, a published author on the subject of the paranormal and professor at Columbia University. I think the all female cast is going to put an interesting twist on the original movie and intrigue people to go and see this movie.
Star Trek: Beyond- July 2 This the third installment in Paramount's  rebooted Star Trek franchise with Chris Pine and Zachary Quinto. The film will mark the 50-year anniversary of the television launch of the landmark science-fiction series. For Star Trek fans across the nation this is something to look forward too.
Pete's Dragon- August 12  This is a great movie for you and your family to go see. The movie follows the special bond between an orphaned boy, Pete, and his best friend, Elliot, who just happens to be a dragon. Robert Redford will play a local who tells tall-tales involving dragons that no one believes.This is going to be a remake of the 1977 film of the same name, but it will not be a musical. Be sure to go out and see this movie with your family!
Max Steel- August 26
If you are a science fiction fan then this is the movie for you this summer. The story chronicles the adventures of 16-year-old Max McGrath (Ben Winchell) and alien companion Steel, who must harness and combine their tremendous new powers to evolve into the super hero Max Steel. This movie is based on based on Mattel's worldwide best-selling action figure.

About the Writer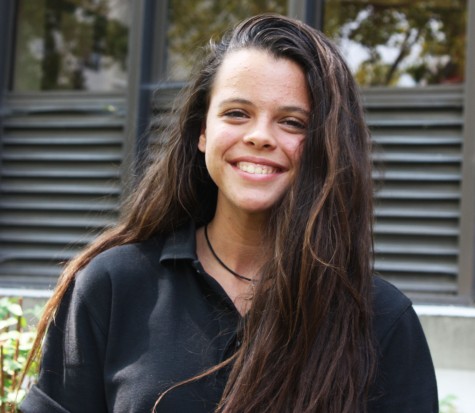 Zoe W. '17, Writer
   Zoe W. '17 is a junior at Padua Academy. There are multiple things that interest her about journalism. Reading and learning about interesting topics and the news industry are some reasons why she enjoys the journalism classes here, especially the TV classes. When it comes to self-motivating herself  Zoe says, "It depends on the activity. If I really want it, then I'll try." When asked to define independence, she stated, "Independence means to not rely on others, to do things yourself."  When Zoe was asked about her work skills under pressure, she remarked, "I work better under pressure because it motivates me to do the assignments." She also stated that her goals and dreams are the other motivators in her life. Her passion revolves around music even though she doesn't play an instrument. Zoe dreams to become a music producer. She aspires to be like her favorite DJ, Allison Wonderland, whom Zoe would also like to be for a day because she wants to experience what her job is like.
   When questioned about her academics, she replied that her greatest strength academically is reading. She added that it's her best subject, and she enjoys doing it often. However, her greatest academic weakness is math. She states that math doesn't make sense to her and would prefer to not learn it.

     Zoe says that she reads books online and takes part in social media. She added that she randomly checks social media. Her favorite writer is Stephanie Perkins, and she adores all her books. Zoe also mentioned that she particularly likes to read disreputable romance novels.

    During her free time out of school, Zoe watches Netflix, listens to music, goes out with friends, and visits her father in California. The super power of Zoe's choice would be "…to read people's minds because I want to know what people think about me." When questioned about her current working conditions, she responded that she has a job at a jewelry store. Zoe says that her favorite animal is a Pug, favorite plant is an avocado tree, favorite color is light blue, and she hates all insects. She also stated that she doesn't have any school activities but is currently learning how to play the guitar and the piano. Her top three places to visit are: Thailand, Oahu, and Bali. She said that if she could change something about herself, she would be less lazy and not to procrastinate so much.

    If Zoe could meet any three people she wanted, dead or alive, she would choose Alesso because he's one of her favorite artists, Chainsmokers because they were the first band she ever saw in concert, and Jack Novak because she's a female DJ. Zoe's favorite movie is Love Rosie because it's a really cute love story. Zoe says that her dad inspires her because he gives her good advice and supports her decisions. Zoe truly values what her father says to her.  
Written by Gabrielle C. '18