Walker Scobell Skyrockets Career in "The Adam Project"
Imagine an injured man walks into your father's garage that no one has gone into since your father died two years ago. Then you find out this injured man is you but from 30 years in the future and both of you must work together to save the future. "The Adam Project" really grabbed my attention right from the start. While a sci-fi film, this movie offers more than just action; its message reaches further into fatherhood and family relationships.
The "Adam Project" is a Netflix original which was released on March 11, directed by Shawn Levy, the director of "Night at the Museum" and "Cheaper by the Dozen" as well as last year's "Free Guy." Ryan Reynolds, who worked with Levy on "Free Guy," plays the older version of Adam Reed, the main character. Walker Scobell, who plays the younger version of Adam, stars in his first big movie with this role. Other famous names in this movie include Adam's parents, Ellie and Louis Reed, played by Jennifer Garner and Mark Ruffalo. Catherine Keener plays the antagonist, Maya Sorian, and Zoe Saldaña stars as Laura Shane, Adam's love interest.
After Adam lands his spaceship by mistake into 2022, he must team up with Adam from 30 years ago to help save the future. Young Adam is 13 years old, suffers from asthma, and is bullied at school; however, he needs to step up to help Older Adam to stop Maya from killing him and from exploiting time travel for herself. Along the way, the Adams need to travel further back in time to get their father's help. As we meet Louis, we begin to understand the father-son dynamic before he died. Young Adam perceives his father in a better way, remembering the good times they had, while Older Adam remembers all the things his father never did for him. Despite these opposing views, there is a mending of this relationship.
One of the most interesting parts of the story is that Louis was the one who created the time travel algorithm while working for Maya. It makes a lot of sense when you realize the close, personal connection of why they are trying to stop Maya since at the time of 2022, Adam thinks highly of her since she is his father's coworker. It is interesting to see Maya's dynamic personality change as she becomes this greedy person.
While I am not always one for a sci-fi movie, I found little pieces everywhere to love. From the laughs, relationships, and action scenes, there is something everyone can enjoy. I would recommend this to all ages; from those of Young Adam's age of 13 to parents, there is something everyone can relate to and appreciate.
About the Contributor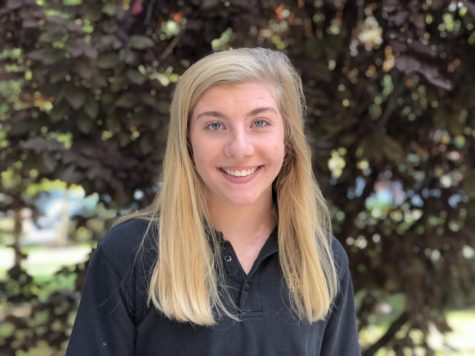 Jane M. '23, Reporter
Jane Mazzeo is a junior at Padua Academy. She started journalism and is excited to improve her writing and become a part of Padua 360. ,

 "I Like...