Turn on Disney+ to "Turning Red"
Pixar movies always seem to touch some part of you when watching, and while watching "Turning Red," I was able to be touched through both the laughs and sadness the movie provided. This film shows the relationship that mothers and daughters share and truly tells how communication is the key to success in a relationship.
"Turning Red" was directed by Domee Shi, who also directed the Disney Pixar short film "Bao." Pixar released this movie on February 21, only on Disney+ , which means there was no release in the theaters. Mei, the main character, is voiced by Rosalie Chiang, and Sandra Oh voices her mother Ming. Mei group of friends includes Ava Morse as Miriam Mendelsohn, Hyein Park as Abby Park, and Maitreyi Ramakrishnan as Priya Mangal.
All Mei wanted to do was become the perfect daughter for her mother, but after Mei inherits the family's red panda trait, her world turns red. Mei is a 13-year-old who loves to follow what her mother asks of her, but she loves her friends too and struggles to find the balance of time spent between her friends and her mother. However, when Mei wakes up one morning, she learns that whenever she gets excited, she turns into a red panda. She needs to receive help from both her friends and her mother to navigate this new, drastic change in her life.
At the climax of the movie, an angered Mei who is a panda at the time says, "Well, sorry I'm not perfect! Sorry I'm not good enough! And sorry I'll never be like you!" This is a critical point in the movie since all of the emotions that Mei has built up is finally released all at once. She finally reveals how she feels toward her mother, and it truly shows that eventually not everyone can be perfect and that sometimes people, especially children, make mistakes.
"Turning Red" is a coming-of-age-movie that seems more geared towards older children and their parents. I would highly recommend this movie towards its specific audience demographic, and I guarantee it will provide more than just a laugh.
About the Contributor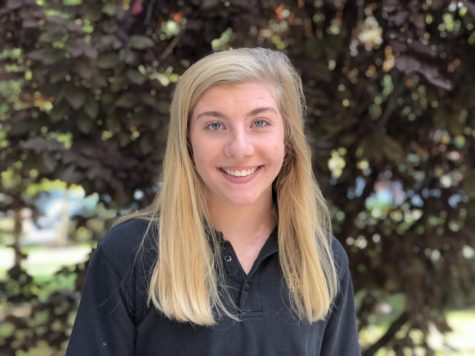 Jane M. '23, Reporter
Jane Mazzeo is a junior at Padua Academy. She started journalism and is excited to improve her writing and become a part of Padua 360. ,

 "I Like...