Ed Sheeran, 2017
Hang on for a minute...we're trying to find some more stories you might like.
Ed Sheeran, a 26 year old English singer-songwriter, dropped his newest album, Divide, on Friday, March 3, 2017. One of the singles on the album that was released a few weeks before the album came out quickly climbed its way to number one on the iTunes Top Charts. Sheeran's album, Divide, features sixteen of his newest songs including "Castle on the Hill," "Galway Girl," "What Do I Know," and many more.
Sheeran performed "Shape of You" and "Castle on the Hill" at the iHeartRadio Music Awards. He brought out his electric guitar, bass guitar, drums, and background singers for the full effect of "Castle on the Hill".
Megan M. '20 said "I love the album so much, I'm constantly listening to it. My favorite song is "Shape of You" because it's super upbeat, and I like the rhythm. That song is probably my number one played song on my Spotify."
Sheerhan will also be going on his North American Tour in late June. He's going to 48 location all across North America starting in the summer of 2017. His World Tour 2017 will start in Kansas City on June 29, and will finish up on October 6 in Nashville.


About the Writer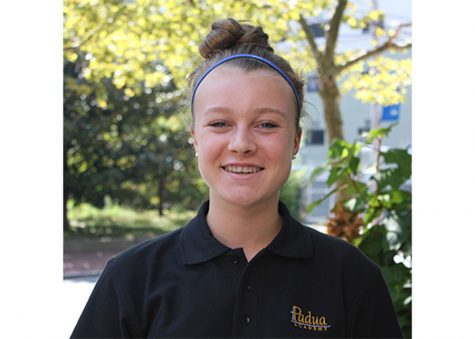 Clare M. '20, Staff
As an incoming freshman this year, Clare M. is looking forward to meeting new people and trying different things. Driven by the motivation to become very well rounded at Padua, Clare has already started off her year with a spot on the volleyball team and hopes to join many clubs throughout the year. Although volleyball...