Uber Murder Raises Questions About Safety
Uber is a company that provides a cheaper alternative to a taxi that can be used both inside and outside of major cities. They also offer job opportunities for drivers where they can make their own hours and drive their own cars. Since the cars are personal, they aren't marked distinctly besides a small sticker or paper at the bottom of the windshield. This has led to kidnappings and murders resulting from riders getting into the wrong car.
Now, Uber has added new ways to identify your driver by adding more information in driver's profiles such as license plate number, car make and model, and a profile picture. Last summer, Uber also included Safety Center which includes a "panic button" in case of emergencies. However, kidnappings and murders resulting from getting into the wrong Uber still happen.
"[Uber] could have a QR code the passenger has as well as the driver that they both have to scan," said freshman, Riley Cochran.
Elizabeth Suarez was almost kidnapped by a fake Uber on Sept. 10, 2018. She was separating from her friend after their night-out in Las Vegas. Suarez jumped out of the moving vehicle and survived.
"My heart sank because I knew I was in the wrong car. I have no idea who this guy is, I'm in trouble," said Suarez to ABC News, Las Vegas. "I just said 'Sir, anywhere is fine, you can just drop me off here.' He ignores me and keeps on driving."
Suarez, scared of calling 911 in case he heard her, then decided to take a photo of him, but her flash went off. He then yelled at her to give him her wallet and phone. She threw the wallet at him, but kept her phone. Then he started to speed up and she noticed the door was unlocked, so she jumped out without thinking.
With new technology and apps such as Uber, there is a potential that even students at Padua could be at risk.
"Getting into an Uber, I would be most fearful about getting kidnapped," said freshman Ava Kersey. "People can fake being your driver and that's frightening."
However, freshman Taniya Dean believes that Uber could use more technology to further safety precautions.
"I think they should have a detector on the cars," said Dean. "When you know that it is really your car, the car beeps."
Samantha Josephson from New Jersey is the most recent case of this. At 2 a.m. on Friday, March 29, 2019, she was leaving a bar in South Carolina alone and got into the wrong Uber. Unfortunately for her, the police discovered that the car's child safety locks had been activated, so she did not have an escape option. Josephson's father, Seymour Josephson, spoke at her vigil about being safe in Ubers and other ride services.
"You guys have to travel together," said Seymour Josephson. "What I want to do is educate everybody. I've gone through this and I don't want anyone else to ever go through this again."
About the Contributor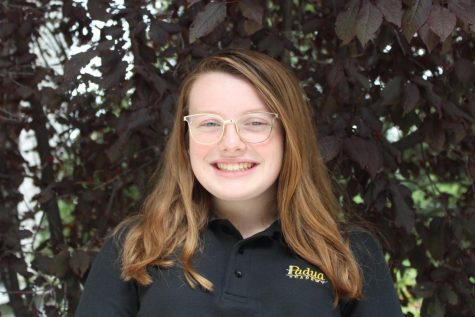 Devon C. '22, Reporter
Devon is a freshman at Padua. She wants to do something with writing in her future, and she is excited to be taking this journalism course to hone her...