Jumanji: The Next Level Review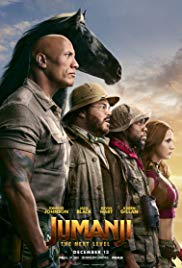 "Jumanji: The Next Level" caught my eye and according to rotten tomatoes, 71% of people liked this movie which I see why. This movie had a lot of meaning to it, but also showed adventure.
The director of "Jumanji: The Next Level" is Jake Kasdan, produced by Columbia Pictures. The main actors were Dwayne Johnson, Karen Gillan, Kevin Hart, Jack Black, Danny DeVito, Danny Glover, Awkwafina, and Nick Jonas. This movie was released on December 13th, 2019. This movie is very adventurous and shows that friends always stick together no matter how far apart you might be.
In the movie, a group of 4 college students who haven't seen each other in a year decide to get together and hang out over break, but one of the friends decides to travel back into a game that they all swore they would never do again. When they went into the game the first time, they were stuck until they accomplished all of the levels and needed to rely on each other to get out. This leads to all the others going back into the game and going through a series of dangerous events to try and get everyone home safe again.
One scene really showed the message of friendship being forever. One of the friends, Spencer, went back into the game because he felt things have changed so much and wanted it to be like it used too. When the other friends figured this out, they had to make the choice to save one friend or not. Ultimately, they decided to go back into the dangerous game. Knowing that their friend could not beat the levels alone and the world of Jumanji is dangerous, they went in anyways. This showed how the friends will stick together no matter how far they were apart during the whole year before.
The movie gives a great message to everyone watching that friends always stick together if you're friendship is true. The plot wasn't all over the place, but if you didn't watch the first Jumanji: Welcome to the Jungle, you might be confused about the plot. Besides that, it was very easy to comprehend while still giving the viewer some suspense on what was going to happen next. So I would recommend this movie for adults and kids. It gives a little bit of everything for everyone to watch. It gives the adults some action but also gives the kids excitement. It would be a great family movie to watch but was overall a great movie.
About the Contributor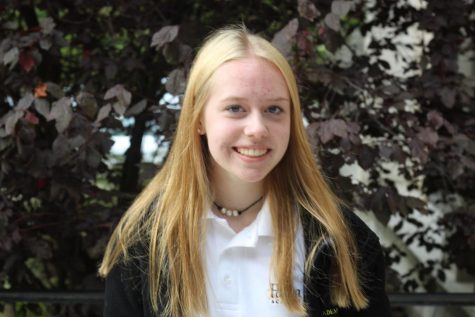 Hannah B. '23, Reporter
     Hannah Bachman is currently a Freshman at Padua. This is her first year at a private school. She previously attended Springer Middle School. When...