Coach of the Year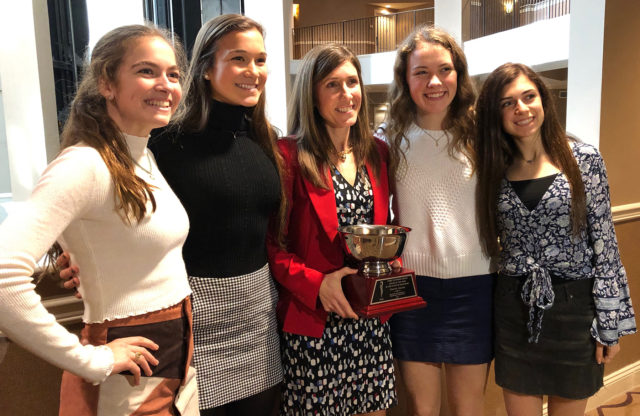 Marnie Giunta is the cross country, indoor track and field, and outdoor track and field coach at Padua. She has been coaching at Padua for 14 years and enjoys her job and watching her girls succeed. Giunta received the Tubby Raymond Award for excellence in coaching on Monday, Feb. 18 at the 2019 Delaware Sportswriters & Broadcasters Association Banquet.
Marnie has coached many star athletes that have gone on to amazing things. Maiya Dendy, class of 2015, runs track for the University of South Carolina where she ran a personal record of 11.60 in the 100-meter dash this past indoor track season. Another great athlete that has come from the hands of Marnie Giunta is Lydia Olivere, class of 2018. Lydia ran a personal recorded of 20:48:40 in the 6k in cross country for Villanova. Lastly, Marnie is presently coaching Lizzy Bader a senior at Padua who just recently ran a personal record of 17:42:42 this past cross country season. Lizzy committed to the University of Pennsylvania to run cross country and indoor/outdoor track and field.
During the speech, Giunta said, "The one thing that is unique about the school is the love that these kids have for one another. They help one another achieve success, they push one another to achieve success, and they celebrate one another's achievements." Being an athlete of Giunta's, Lizzy Bader confirms that what she said is true. "It is clear that Marnie practices what she preaches, as she is the backbone for the love and support all of her athletes have for one another. It is from her example that her athletes push each other to be the best they can be from genuine love and support. She provides an environment where each athlete can truly be themselves and strive to improve not only themselves but also all of their teammates."
About the Contributor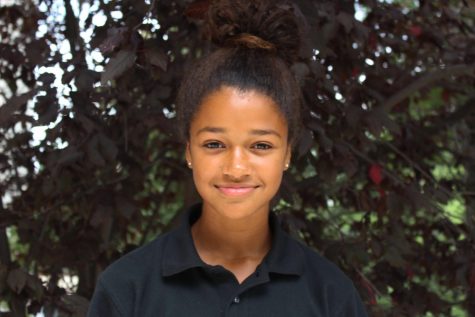 Mackenzie S. '22, Reporter
Mackenzie, a freshman at Padua, is ready to run this new school year until the finish line. When Mackenzie witnessed the sisterhood and the love Mrs. Mann...