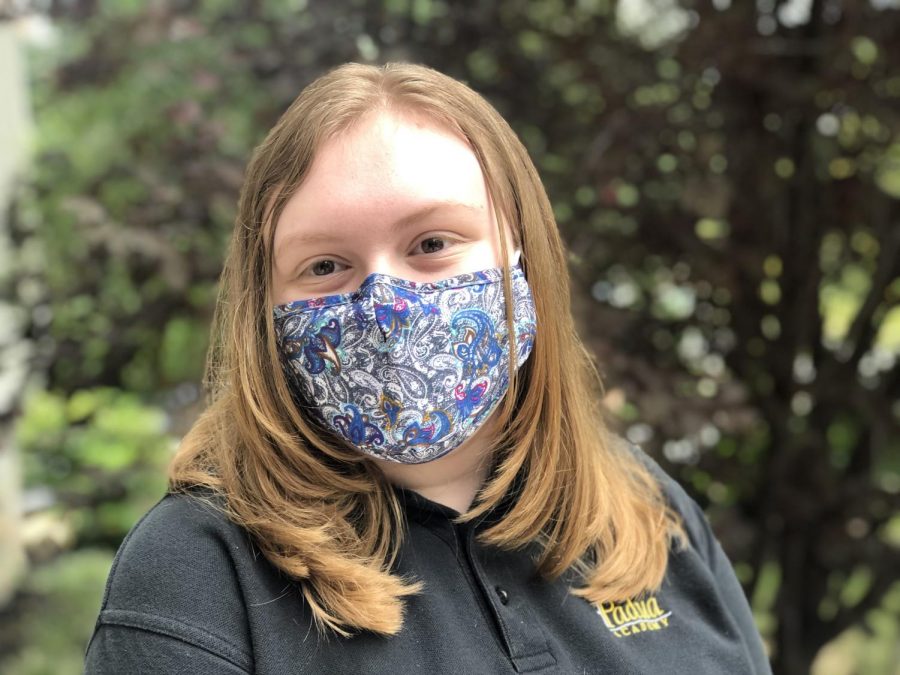 Emily Hoard is a Sophomore at Padua Academy. She was born on October 29th, 2004, in Wilmington, Delaware. 
Emily is an only child and does not have any pets. This does not bother her, as she grew up with a great support system. 
"My parents were, and still are, the people that influenced me the most," she said. 
In third grade she decided to get involved in theatre. Emily loved how it gave her the chance to showcase her singing skills. 
"I would probably never pursue a career in music and just do it for fun," she said.   
Emily's favorite subject in school is graphic design. In ten years, she imagines being a graphic design teacher. Emily is really into the arts and definitely sees herself as the teaching type. 
"It is a really fun class and gives me the opportunity to be creative," she said. 
Her favorite holiday is Christmas. She loves the snow and spending time with her family. Emily has a huge fear of heights and hates when people chew with their mouth open. 
"My best trait is honesty," Emily said. 
She has very strong opinions and is not afraid to share them. 
"My worst trait is that I can be too nice to people at times, even when they do not deserve it", she said.
Due to the Coronavirus, a lot of changes were made, and Emily did not like any of them. Online school was not her thing since she found it harder to learn and really missed her friends. Her one wish is that everything will go back to normal. Over quarantine, Emily started to draw a lot.
"It was a fun activity that kept me occupied," Emily said.
Years from now, when the pandemic is finally over, Emily hopes to visit her dream vacation place, Bora Bora. In the midst of all the changes Coronavirus has made to her life, Emily is excited to write for Padua360!
Emily H. '23, Staff
Oct 16, 2020

It's Only Intermission: How COVID-19 is Affecting the Theatre Industry

(Story)