Padua Academy Attacks Academic Bowl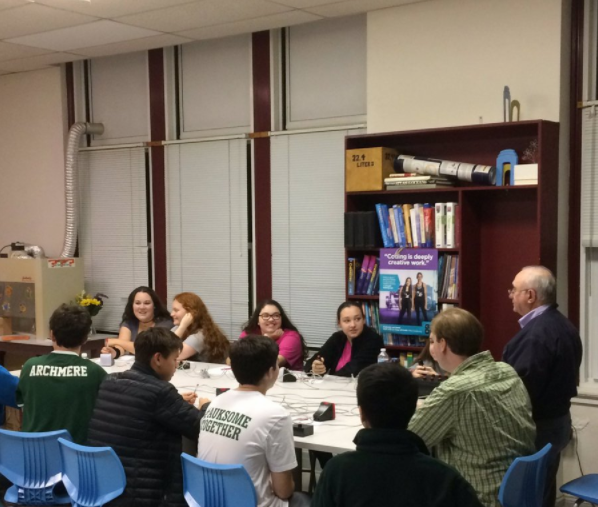 On October 12th, fourteen students representing Padua's Academic Bowl team piled into a St. Elizabeth's classroom and prepared to compete against Archmere. With questions ranging from African American authors to Donald Trump, Yugoslavia, and a variety of other challenging categories, there is no doubt that both teams were searching for the answers deep in their brains as their fingers reached for the buzzers.
This was the first in a series of several competitions against five other high schools, culminating in a final match that will result in one school taking home the distinction of finishing in first place. Last year, Padua's team ranked fifth, finishing ahead of Ursuline in the final match at St. Elizabeth's.
This year, with a large group and plenty of practices, the team feels ready to take on the other schools. "It is a fun way to do trivia with your friends in a casual environment," says junior Zehra Mahmud. This is Zehra's second time participating in Academic Bowl. "I think we're going to do better next match because we have some more preparation and experience compared to last time."
"
"It is a fun way to do trivia with your friends in a casual environment."
— Zehra Mahmud
The team meets regularly at flex and attempts to answer questions from past quizzes in order to get a better understanding of what types of questions are asked and how to approach them. Not only does the competition test general knowledge, it also is a test of quick thinking skills and response times, quality that are put to the test in every practice.
With moderator Mr. Miller encouraging on the students and the whole room doing their best to answer everything possible, it is clear that Padua approaches the competition with a positive attitude that is maintained throughout each match. While some questions may seem impossible to the team, they always have a good time answering and testing their knowledge.
The next match will be held on October 30th against St. Mark's.
About the Contributor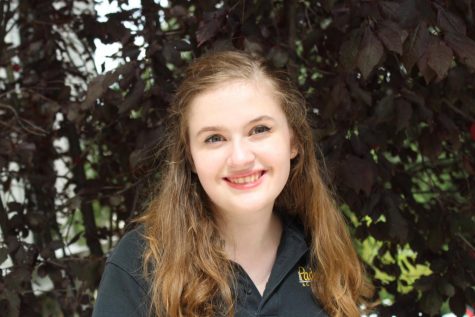 Stella W. '19, Editor-in-Chief
Stella White is a senior at Padua Academy. Born in Delaware, with a wonderful British accent, Stella has spent a lot of her life growing up in England....