Meg Doyle: A Voice For the Students
Hang on for a minute...we're trying to find some more stories you might like.
Student Council is a large part of the Padua community, and fresh in the minds of the students with the election being held less than two weeks ago. One of the juniors recently elected as class officer was Meg Doyle, who has been involved in Student Council her entire time at Padua. "It's just something I always knew I wanted to be a part of," she said. "It's a lot of fun."
"
It's just something I always knew I wanted to be a part of."
— Meg Doyle '20
Last Tuesday, September 11th, marked Meg's second year being elected to represent her class of 2020 as class officer. There are some events that she is already looking forward to helping plan again, such as Winter Ball. "It's so fun to set up," she said, "you get to see the transformation, like where we started and how it becomes a whole different place."
She's also looking forward to events she wasn't able to plan last year, especially junior prom. She says that she and her fellow class officers have already started discussing ideas, although nothing is decided as of yet. "We really want something to make the night magical," she said. "Like something out of a movie."
Junior prom isn't the only thing that has Meg looking toward the future. Later this year, elections for student council executive officers will be held. She said that running is definitely something she has been considering— were she to be elected, that would be her main focus of senior year. "That would be so much fun to help [run]," she said. "It would be much more of a whole school interaction instead of just one grade."
No matter what happens though, Meg said that being a part of student council will always be important for her. "I just love being a part of the community, and trying to help make Padua the best so we'll all have the best time."

About the Contributor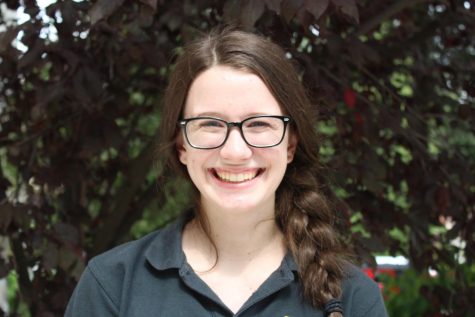 Brynna B. '20, Reporter
Brynna is a junior at Padua Academy. She loves writing, acting, dancing, and watching TV. Her favorite things to watch are Stranger Things, Sherlock, The...