Junior Conducts Research Study on "White Coat Effect"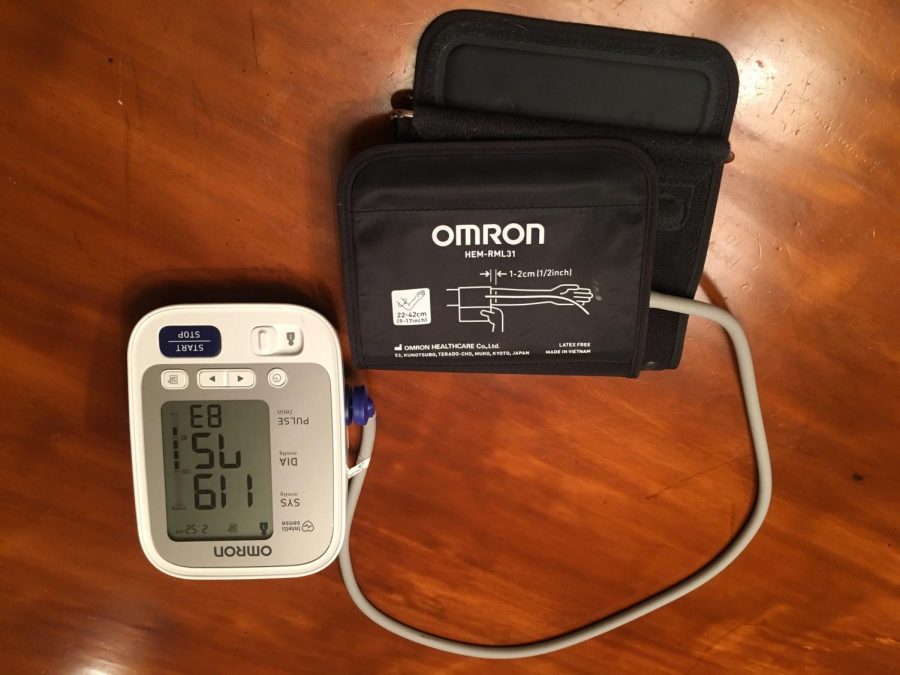 Marina Pilger recently spent several afternoons at Saint Francis Hospital, but not because she was ill. She was studying something called the "white coat effect," intent on adding new data to the medical community—an impressive feat, considering she's a 17-year-old high school junior.
Pilger is in the AP Research class, taught by Dr. Bosanic. The goal of the class is to add your own research to the professional world. Pilger chose to focus on the medical community, eventually narrowing her research down to the white coat effect.
"I decided to do this topic mainly because of my interest in biology and medicine, and in anticipation of my want to pursue a career in those fields," said Pilger. "I had to narrow that [topic] down, so then it became, what about people who perceived doctors in a fearful way? [That's] the white effect, or the white coat response."
The white coat effect is the phenomenon that occurs when someone's blood pressure rises when they're in the presence of a doctor, or in the doctor's office. Pilger decided to focus specifically on gender and adolescents, a group which had not been extensively studied by researchers before.
"People experience normal blood pressure levels in their normal environments, you know, their everyday life," Pilger said, "but when they're in the presence of doctors or in a doctor's office, their blood pressure will rise. I wondered if stress levels in teens would be different than adults."
However, the biggest obstacle still lay in front of her: obtaining enough volunteers for her research to actually be significant. Pilger quickly realized that this would be much more difficult than she initially anticipated.
"I'm not really able to offer substantial monetary incentives, it made it really difficult… to persuade people to volunteer," Pilger said. "It's especially complicated when you're looking at such a specific demographic of people, so you're even more constrained."
She admitted that the added stress of searching for volunteers was probably the hardest part of her process. But it went hand in hand with her favorite part: performing the study. Throughout her process, she'd been looking forward to working with an actual doctor.
"
It was amazing, being able to have that experience with a professional, on my own project, and getting to tell him about that."
— Marina Pilger
"To be able to actually describe my research to him and actually get to work alongside him, for him to help me out… was really exciting," she said. "Like I said I want to pursue a career in medicine, so it was amazing, being able to have that experience with a professional, on my own project, and getting to tell him about that. Plus, being able to have actual results for this project I've been working on for such a long time."
Her results were surprising. Pilger explains that it appears that there isn't an association between gender and the white coat effect, at least for adolescents.
"Any association… wasn't statistically significant," she said. "With a little analysis, I also observed that student's blood pressure was actually higher in school than when they were with a doctor, which is rather interesting."
But she's not done yet. AP Research doesn't finish until the beginning of AP week in May, and Pilger still has a lot to do. She has to analyze and organize the data she collected, before putting it into a 5,000 word paper and 20 minute presentation.
"It just becomes about analyzing it and separating it all into that final paper and presentation," she said. "So yeah, I'm excited for that to be over. But I think I've learned a lot, from this whole process. I'm definitely going to appreciate doing this as I move on to high education."
About the Contributor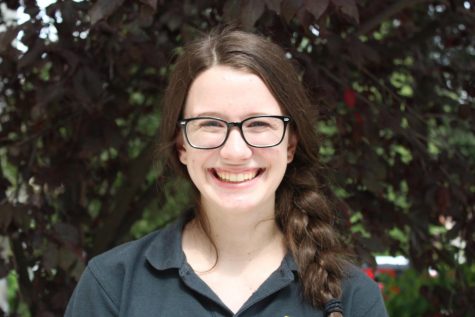 Brynna B. '20, Reporter
Brynna is a junior at Padua Academy. She loves writing, acting, dancing, and watching TV. Her favorite things to watch are Stranger Things, Sherlock, The...