Juniors Elected for Student Council Executive Officer
Five juniors have recently been elected as the new Student Council Executive Officers for the 2019-2020 school year: Tess Lunetta, Emma-Jo Szczerba, Nadia Baker, Gina Rufo, and Caroline Scalora.
Many students were fond of this year's Student Council. Moira Gervay, a junior, said that the Executive Officers this year were remarkable and very involved with the student body this year, something she appreciated greatly.
"You could tell they loved what they were doing, and had fun while planning different events," she said. "I felt comfortable reaching out to them or saying 'hi' to them in the hallways."
Sophomore Celea Ransom agreed, and added that the events the five Executive Officers planned this year felt different from years past, and she found them all exciting and enjoyable.
"My favorite thing Student Council did this year was the first sparkle party. It was a fun surprise and I enjoyed getting to hang out with my friends at school in a low stress environment," she said. "I also remember how excited Student Council was to surprise us with it."
With such a popular Student Council this year, it may be hard for the incoming Executive Officers to meet such a standard. Ransom was hard pressed to find things to improve.
"I suppose I'd like to see a focus on even more new events, that they could put in place," she said. "Also, improving events that are already in place, particularly pep rallies."
She has high hopes for the new Executive Officers. That was, of course, the reason she voted for them.
"I was already friends with some of the candidates," she said. "But I also noticed how much effort they put into their posters and campaigning to win."
Gervay had a similar approach when deciding who she was going to vote for. Prior experience, she explained, was a big part of her final decision.
"I do take past experiences with the girls into account," she said. "If I haven't had a pleasant experience, then I don't feel that they should be representing the entire student body or that they are inclusive."
About the Contributor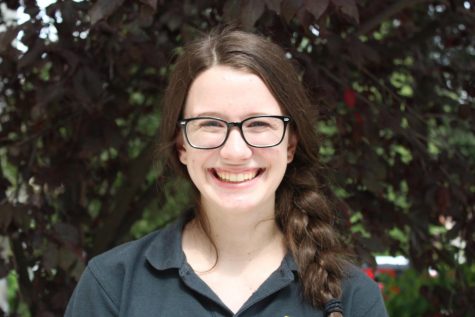 Brynna B. '20, Reporter
Brynna is a junior at Padua Academy. She loves writing, acting, dancing, and watching TV. Her favorite things to watch are Stranger Things, Sherlock, The...