Middle States Visitors Return After Seven Years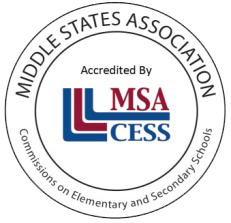 The Middle States are voluntary members that visit schools and observe the learning environments. Recently, a Middle States team came back for a visit after seven years for Padua's re-accredidation. They interviewed three freshmen, three sophomores, two juniors, and two seniors, as well as many faculty members during their visit. They asked students questions about the school and what they would like to change.
Mrs. Alinda, the head of Campus Ministry, was part of the faculty group that helped organize the visit.
"It's the organization that accredits colleges, high schools throughout the Mid-Atlantic region of the United States," she said.
The Middle States members visited for three days, and most teachers were a part of the process.
"More than half of our staff was involved in it, and I was coordinating it," Alinda said.
The team from the Middle States Association included volunteers from other schools. For example, the head of Padua's team works at a Catholic school in New York..
The group came to see what gaps exist in the educational program and how they should be filled in. They visited to see what the school has, what they need, and how it is organized to communicate with people outside of Padua.
"[There are] 12 areas that Middle States want to measure and to say, 'Are we meeting the standard in them?'" Alinda said.
The organization held three different meetings with faculty and two with students, as well as parents, alumni, and the staff members who help prepare the standard documents.
Rose Casey, a freshman that was interviewed, was asked what extracurricular activities she was involved in, some of the classes she enjoys, and overall how she likes the school.
"There were all different types of people being interviewed, people who participate in sports, theater, and other clubs," Casey said.
The interviewer said he was a guidance counselor at an all-boys school. Casey said she felt very welcomed to be there, and she did not feel like she was put on the spot when answering questions.
"He's kind of in the same situation as us, … he's every calm with everyone," Casey said.
Faculty members created a plan for the next seven years of learning and growth. Alinda said she wanted to serve the students and help the community grow.
"It's wonderful," Alinda said, "to be able to do that as a whole."
About the Contributor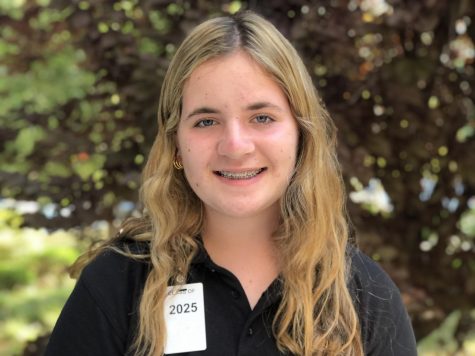 Madison M. '25, Reporter
Madison Mutschler is a Padua freshman this year who previously attended Immaculate Heart of Mary. She lives in Wilmington, Delaware, and is a reporter...