Mrs. Judy: Scientist to Science Teacher
From working as a scientist to raising five children, a new biology teacher is joining the teaching staff. Before joining Padua's Science Department, Mrs. Gina Judy was a wildlife biologist, studying birds at the Audubon Society. Judy worked with an environmental consulting company before coming to Padua and now teaches biology classes.
Judy is originally from South Jersey, but moved to Houston, Texas, with her husband and kids. She has five kids, two of which are adopted. Both Judy and her kids love animals, which include a horse, a dog, two cats, and many other small animals. Judy homeschooled her five children before coming to Padua.
"They all felt like they were done with it and I felt like I was done with it too," Judy said.
After deciding to stop homeschooling, Judy said she thought it was time to move on. She took up the opportunity to talk with Dr. McClory and Mrs. Fundakowski about joining the teaching staff.
"I like that it didn't have the stringent rules that say public schools might have as far as your what your background needs to be to be able to be a teacher," Judy said.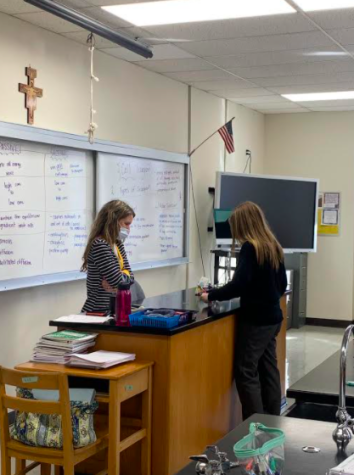 Samantha Stuckey '25, a student in Judy's biology class, said even though she does not like the subject, she loves this class. She wishes that there were more labs, but even with that the class is a "five out of five."
"I like her teaching style and her hands-on sessions," Stuckey said.
Stuckey explained that she enjoys Judy's interactive teaching style and that she is willing to give advice. She said Judy is always there to answer questions, no matter the topic that she is learning.
"She approaches her students usually in email and she is always generous and flexible about school work," Stuckey said.
Carleigh Crossland '25, another one of Judy's students, said she is glad she is able to interact positively with not only other students but also Judy.
"I like this class because it's a very interactive class and the students [and] teacher can get up and interact with each other," Crossland said.
Judy's favorite part about teaching is being able to create relationships with her students. She said she wants her students to have a general understanding of her class, not to base their confidence on how well they do in science.
"But more than that, I want them to have confidence in themselves," Judy said, "and that no matter how they do in this class, that doesn't reflect on who they think they are."
About the Contributor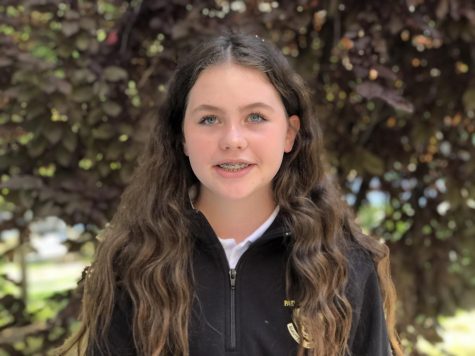 Bridget M. '25, Reporter
Bridget McManamon is a current freshman at Padua Academy and a reporter for Padua 360. While Padua wasn't her first choice for high school, she said...