Walker Stalker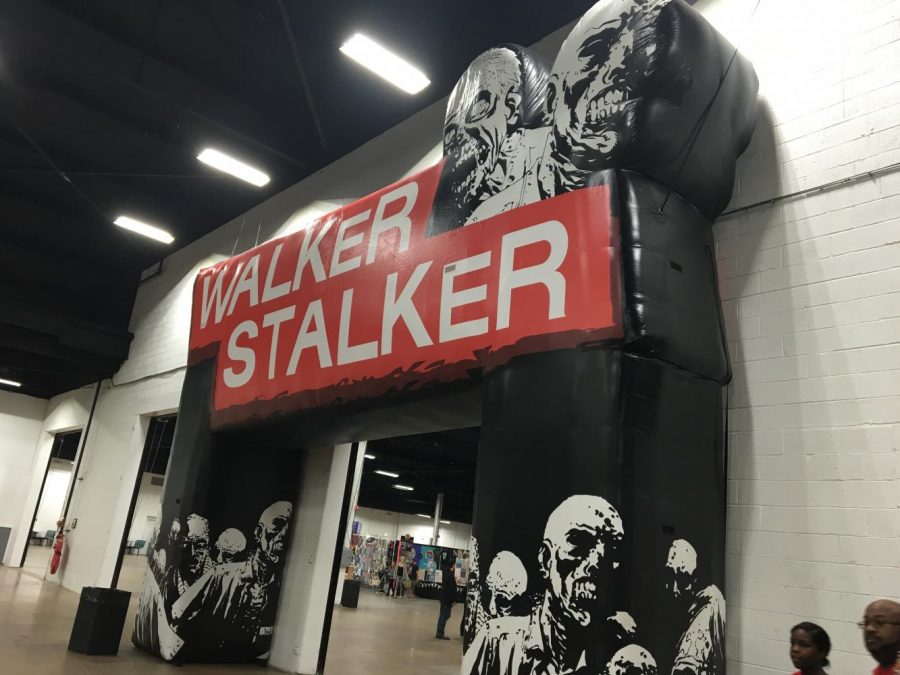 Walker Stalker is a fan-made convention for the show The Walking Dead. Sometimes, the fans who run the convention invite other shows to come, such as Sons of Anarchy or Z Nation. Fans have meet and greets, take selfies, get autographs, buy photo ops, and listen to panels with the actors. Not only do you get to meet your favorite actors and actresses on the show, but there are tons of vendors that sell their art, homemade objects, or collectibles.
There are many different locations where this convention is held, ranging from Philadelphia, Chicago, Atlanta, London, and tons more. This event usually goes on for two days so they offer single day passes and two day passes including general admission, VIP, Gold VIP, and Platinum VIP. Their biggest event is located in Atlanta, Georgia, where the plot of the show all started. Almost all of the big actors and actresses go to this location so two days is not long enough. Walker Stalker offers 3 day tickets or just a single day ticket for the first day all including the different levels of VIP. But, once you have your ticket you still have to buy everything else, from selfies to autographs to photo ops, besides watching panels as they are free to all guests.
A fan of The Walking Dead, who has been going to Walker Stalker Philadelphia for two years now and wants to go again next year had something good to say about this convention. "I really like this convention because you're able to meet the actors of the show for a reasonable price and you don't have to wait in extremely long lines. The actors never rush me and take time out to genuinely meet the fans. I also enjoy the vendors that provide products related to The Walking Dead, the panels, and the Live-Stage," said Lindsay Bowman.
She also had something negative to say about the convention, "I don't like that you're unable to meet with the bigger celebrities, like Norman Reedus, because they make you pay for a quick photo-op or an autograph where only the person paying can wait in the line and quickly meet him. I also wish the convention allowed non-VIPS to enter before 10:30 am because it would make the day longer and allow more time with the celebrities and the vendors."
Julia Wood, a fan of The Walking Dead who has not been able to go to the convention, but would like to gave her opinion on why she really is looking into going. She says, "I don't really know much about the convention besides there are tons of festivities and merchandise relating to the show. But, I do really like the fact that it's a convention for people who like the same thing as you because it truly shows how many people have similar interests to you. I think this convention is all-around awesome and I really cannot find anything I dislike about it." In summary, she has not went to the convention, but feels like it would be a very fun time if she did.
From just being there and talking with people who have went or want to go, Walker Stalker is a great experience and something fun to do for fans of The Walking Dead. The pricing all seems to be reasonable relating to what you are receiving being at the convention. Walker Stalker is a great occasion for those who love the show The Walking Dead and people tend to really love the convention.