Juuls Aren't Cuul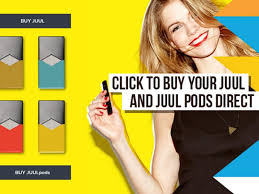 Hang on for a minute...we're trying to find some more stories you might like.
JUUL is a company founded by former smokers, James Monsees and Adam Bowen. Their goal was to lessen the amount of adults smoking cigarettes by creating an e-cigarette that will help smokers quit, but it hasn't been proven to work. "E-cigarettes have been marketed as a way to quit smoking, but none have been proven to be safe or effective and most e-cigarette users continue to smoke traditional cigarettes," according to the American Lung Association. JUUL's products have reached America's youth which could set them up on a life-long and costly habit. According to the Truth Initiative, "While e-cigarettes are less toxic than combustible tobacco products – still the leading cause of preventable disease and death in the country – there is a catch. Using e-cigarettes has been shown to increase the likelihood of smoking cigarettes among young people."
The JUUL company has said that the product was never intended to become popular amongst nonsmokers. Website viewers are asked if they are older than 21 to continue and the site contains information about the epidemic and how they are committed to try and stop it, but that hasn't stopped teenagers. Some believe that this is a way to get more people interested in the tobacco industry. The American Lung Association said, "[JUULing is] a perfect way to introduce young people to what the tobacco industry hopes will be a lifetime of addiction."
JUUL is spread to kids through advertisements on the radio, in apps, and on social media, establishing it as a fun social tactic. According to the New York Times, juuling has become increasingly popular among 15-16 year olds. "I play Candy Crush on my phone and there is usually an ad for JUULs that pops up and says 'start JUULing,'" said freshman Meghan Burton. "[I see the most JUULing] on Snapchat and definitely all over social media. I wouldn't be shocked if a lot of students at Padua did JUUL."
Juuling advertisements use similar marketing tactics as cigarette ads in order to imprint the same ideas in the minds of viewers: fun times, sharing, and relationships, said the New York Times. "From our perspective, this is not about getting adults to stop smoking," said the Massachusetts attorney to the New York Times, "This is about getting kids to start vaping, and make money and have them as customers for life." The question remains: if JUUL's motivation was to get current smokers to quit then why do they find it important to put ads all over social media and on teen dominated websites?