Why I Love Concerts
Hang on for a minute...we're trying to find some more stories you might like.
In the past five years, I've been to nearly 50 concerts of all different genres, in all different settings, and in all different states. The furthest I've ever gone for a concert is Las Vegas, NV last year for the iHeartRadio Music Festival, but I would probably go even further if I got the chance.
Concerts are the place that I'm the happiest. I can list almost all of the artists that I've seen within a matter of seconds because each concert I've gone to has had such a unique impact on me as a person. From shows in the smallest venues with 50 people to music festivals that last four days with thousands of people, every experience I have had has stuck with me.
From the atmosphere to the people, every concert is special. Music creates a connection not only between the crowd and the artist, but between everyone in the crowd as well. I've met so many new people through the shows I've gone to, even making a few really close friends through them. Going to so many events over the past few years, I've definitely seen some of the same people at different ones — I saw a girl I met at a concert in Las Vegas last year at a show in Philadelphia a few months ago!
I'm friends with a few different semi-famous people, including a band called Why Don't We that consists of five boys — Jonah Marais, Daniel Seavey, Jack Avery, Zach Herron, and Corbyn Besson. Being friends with them makes their shows different than any other concert I go to. I go to at least two of their shows each tour (Philadelphia and NYC) and I meet up with a group of people that I've met through going to the shows at each one. There's such a strong sense of community at each of their shows and I've definitely made some of the best memories with both the band and the crowd.
My entire life consists of music: whether I'm singing, playing an instrument (piano, ukulele, or flute), listening to music, or at a concert, it can almost be guaranteed that I will be doing something having to do with music at any point of the day. Music is something that I want to pursue for the rest of my life. My biggest dream would to be a performer touring the world, putting on my own concerts for people to experience. I could not think of anything better than being able to describe my life as one never-ending concert.

About the Contributor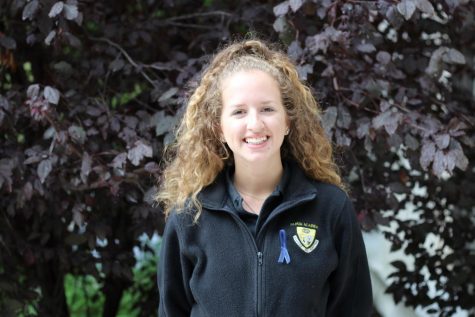 Dani F. '18, Reporter
What grade are you in?

I'm a senior at Padua.

What is your favorite food?

My favorite food is sushi, especially at Lily's Asian Cuisine...