10 Christmas Movie to Watch with your Friends
The holidays are right around the corner, which means cookies, Christmas movies, and fighting tooth and nail to buy presents. This also means iconic, fun, and entertaining Christmas movies. Here are ten Christmas movies that you can watch with your friends to get you in the holiday spirit!
10. Krampus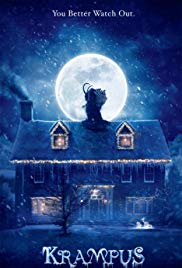 For all the horror movie fanatics, this is the Christmas movie for you. This movie is inspired by the European folktale about the "Opposite Santa" who punishes the naughty children at Christmas. The main character Max, gets fed up with his extended family and their rude manner, so he rips up his letter to Santa. Max didn't know that ripping up his letter would release evil on his family and bring back memories for is polish grandmother. While this movie is scary, it also has some comedy, and gives the audience a lesson about treasuring you family.
9. Home Alone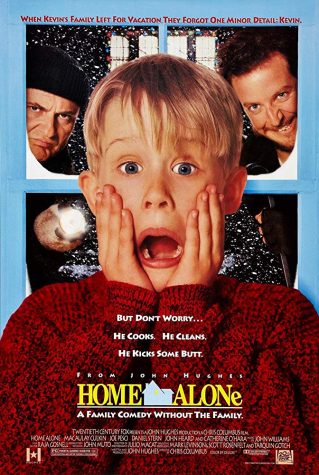 This 1990 comedy is about a boy named Kevin McCallister and his family who are scrambling to get ready for Christmas vacation the night before they leave. When Kevin gets in trouble, he gets sent to bed for the rest of the night. The next morning, when the family is late for their flight, they forget Kevin and leave him home alone. Two robbers try to break in and it's up to Kevin to stop them. This Christmas comedy also teaches you to treasure family and is sure to give you and your friends a good laugh.
8. The Polar Express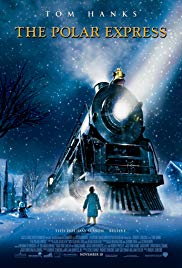 The Polar Express is a movie about a train that comes on Christmas Eve to take children to the North Pole to see Santa. This movie will make you and your friends feel like children drinking hot cocoa on Christmas morning!
7. Dr. Seuss' How the Grinch Stole Christmas (2000)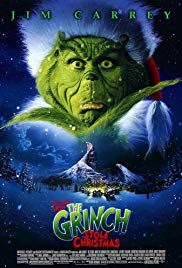 This movie really brings Dr.Seuss children's book to life. This movie also shows more to the Grinch than the cartoon did. This is such a fun holiday movie to watch with family and friends and really makes you feel the spirit of Christmas!
6. Rudolph the Red Nosed Reindeer (1964)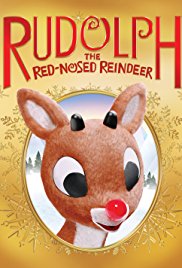 This movie really brings the classic children's tale to life. The movie has an amazing soundtrack and an amazing message of being yourself. This is the kind of movie you snuggle up in a blanket and drink hot cocoa with. Definitely one that should be put on you and your friends Christmas watchlist!
5. Prep and Landing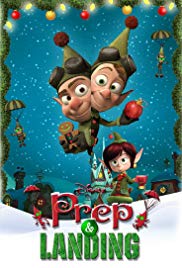 This comedy is about one of the elf programs at the North Pole, Prep and Landing. The elves go to children's homes two days before Christmas to determine if they are naughty or nice, and then on Christmas eve they go to the nice list houses and prep them for Santa. The movie has two separate plots both about and elf named Wayne. Wayne gets a new partner, Lanny, after being passed up on a promotion his old partner got. Lanny reminds Wayne of the Christmas spirit and all goes well. This is a definite watch if you really want to get into the Christmas spirit.
4. Eloise at Christmastime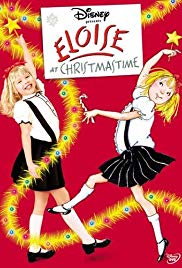 This Christmas movie is about a six-year-old with a lot of spunk. She loves the Christmas season and after she finds out that the owner of the Plaza Hotel's daughter, Rachel, is getting married, she thinks its so romantic. Eloise is best friends with one of the workers at the Plaza, Bill. After learning that Bill and Rachel used to date, Eloise tries to reunite them when she gets suspicious of Rachel's fiance, Brookes. This comedy is sure to give you laugh and warm your heart.
3. Scrooge (1970)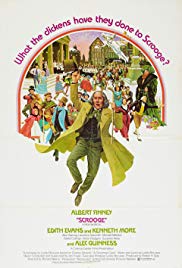 The classic tale of Scrooge is truly brought to life is this 1970 version. I prefer this version of Scrooge because I feel like the character is brought to life more and the soundtrack. I highly recommend that this is put on your Christmas watchlist.
2. National Lampoon's Christmas Vacation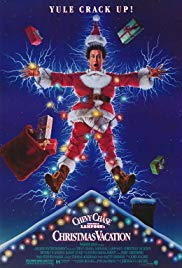 National Lampoon has done it again with another amazing movie. Christmas vacation is about Clarke Griswald and his crazy family and in-laws at Christmastime, with is very relatable to many American that have to deal with family at the holidays. I've watched this movie so many times and the craziness and comedy never get old! Definitely on my watchlist!
1. A Christmas Story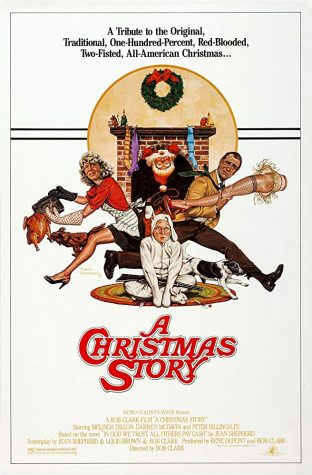 There's definitely a reason why TBS plays this movie for 24 hours, it's an excellent movie. This movie is about a boy in the 1940's named Ralphie. The movie, also being narrated by adult Ralphie, shows one of Ralphie's most memorable Christmas. The Christmas where he asked for a Red Ryder BB gun. This story gives you many laughs, face-palms, and really makes you feel like is Christmas eve! This movie is by-far my favorite and one of the best Christmas movies out there.
About the Contributor
Anya B. '23, Reporter
     Anya is a freshman at Padua Academy. She currently takes Italian and looks forward to Drivers Education and AP classes in the future. One day,...