Cats Movie Review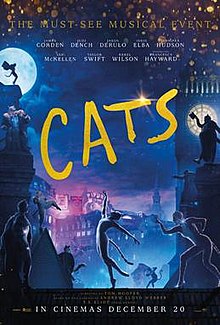 The film Cats, directed by Tom Hooper, was an utter disappointment filled with awkward dialogue and shaky camera angles that will remain an iconic mistake for the rest of 2020. The original version of Cats was a Broadway play introduced to the world in May, 1981. It received amazing reviews and feedback from people all over the world. The live show spread from London all the way to New York City and thrived for years.
Tom Hooper, seeing it's previous success as a live musical, assumed cats being presented as a film would be just as successful, however that was not the case.
Just as the new decade begins, movie goers are greeted with strange and terrifying actors in the form of giant felines. Cats is as infamous for lacking a plot as is, but with the film's dramatic scene changes without explanation the movie is nearly impossible to understand.
After witnessing Rebel Wilson dressed as an anthropomorphic cat devour a cockroach, the movie becoming any worse seems nearly impossible. However, that is incredibly wrong. The characters in the film make eye contact with the audience numerous times causing an intense feeling of terror. While the dancers slid across the screen, unexplainable echoes and bell noises were heard creating a huge distraction from the films already horrible storyline.
The overall visual quality of Cats was dreadful. A lot of times, the actors would appear to be floating due to the lack of shadows and dimension. Often, a character would compare to the size of a dining table, but as soon as the camera changed positions the same cat was the size of a frying pan.
The movie was supposed to reflect a famous classic Broadway musical, but instead complicated a masterpiece by overflowing chaos created by unproportional cats resembling people and unusual choreography to watch an animal perform. Cats leave us to believe that some theater productions are way better off just left as plays.
About the Contributor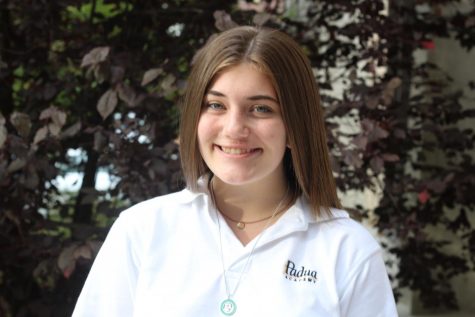 Daryl F. '23, Reporter
     Daryl was born on November 8th, 2004 and is from South Orange, New Jersey in Oldmans Township. She decided to come to Padua for the welcoming environment,...